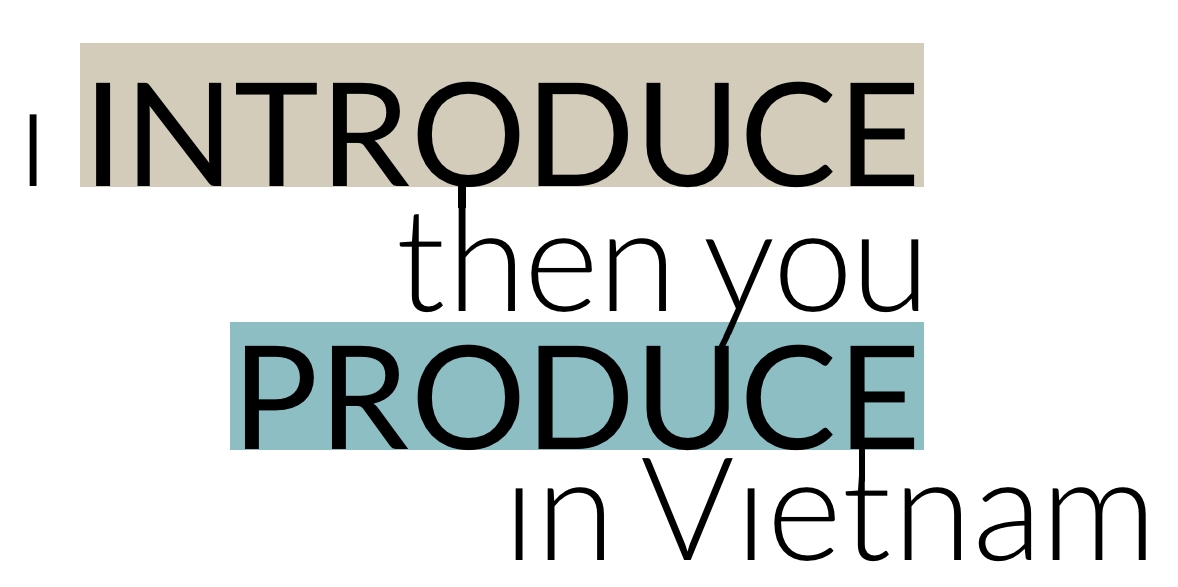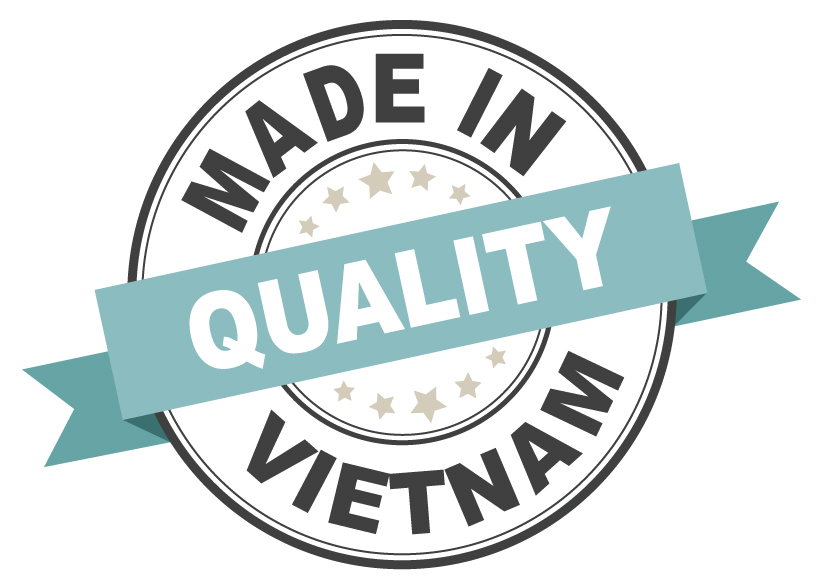 How Can We Work Together in Vietnam?
Hi, my name is Chris and I built this webpage. I have been working in the Vietnam Garment Industry since 2008. My expertise is advising fashion start-ups. I also introduce established brands to factories making shoes, socks, bags, hats etc. Vietnam is small and my network of factories is wide. Let's talk about growing your business by manufacturing in Vietnam.

This page explains the services I offer like factory introductions, factory visits and quality control. I find the right factories fast for you in Vietnam.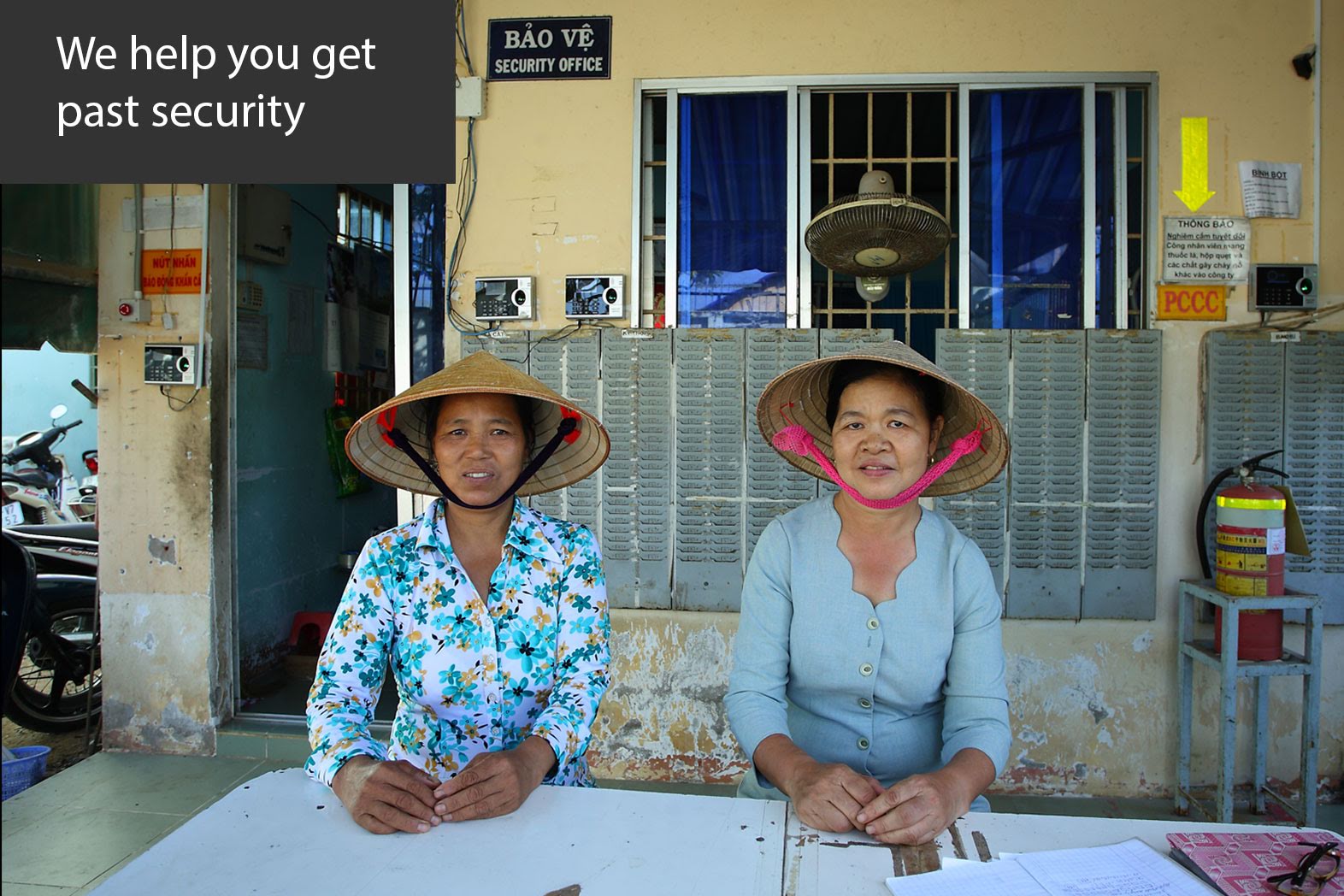 Chris Walker
Ho Chi Minh City, Vietnam
VSource Co., Ltd.
Services I offer

• Consulting
• Factory introductions
• Factory visits
• Costing (getting a price quote)
• Design and merchandising
• Quality control
• Factory audits/assessment
• Hosting (renting a desk in our office)
• Staff recruiting
• Logistics
• eBooks

I introduce you to factories that I trust and who can make your product. I have a database of 200+ factories that I have built up over the last 10 years. I can put you in direct contact with factory owners and you take it from there, or if you need further assistance, I can help you from beginning to end.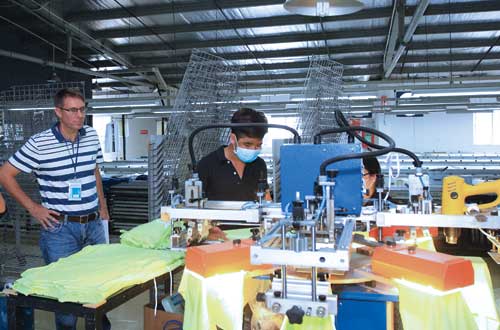 Read
—>
Learn
—>
Then
Contact
a
Factory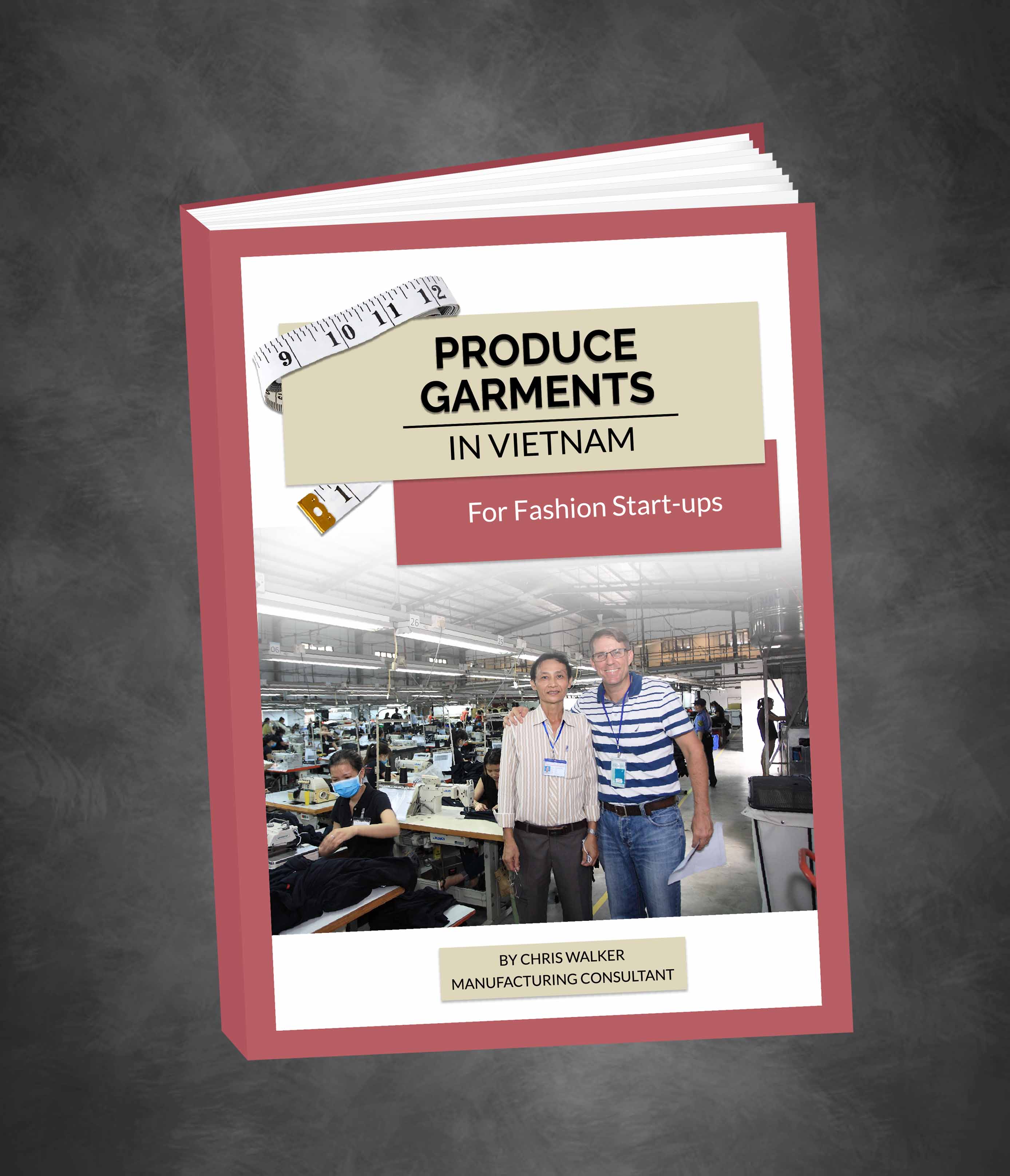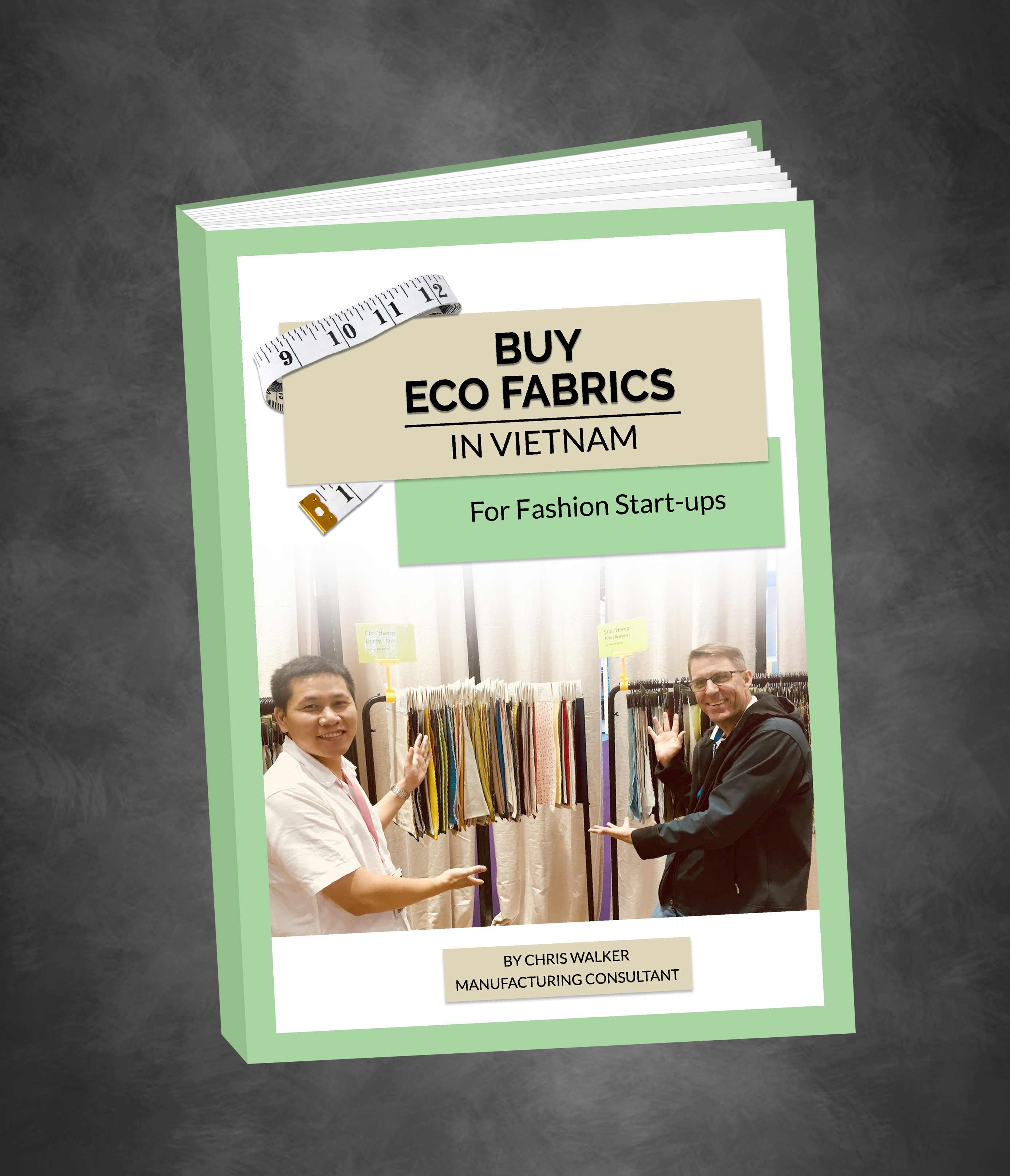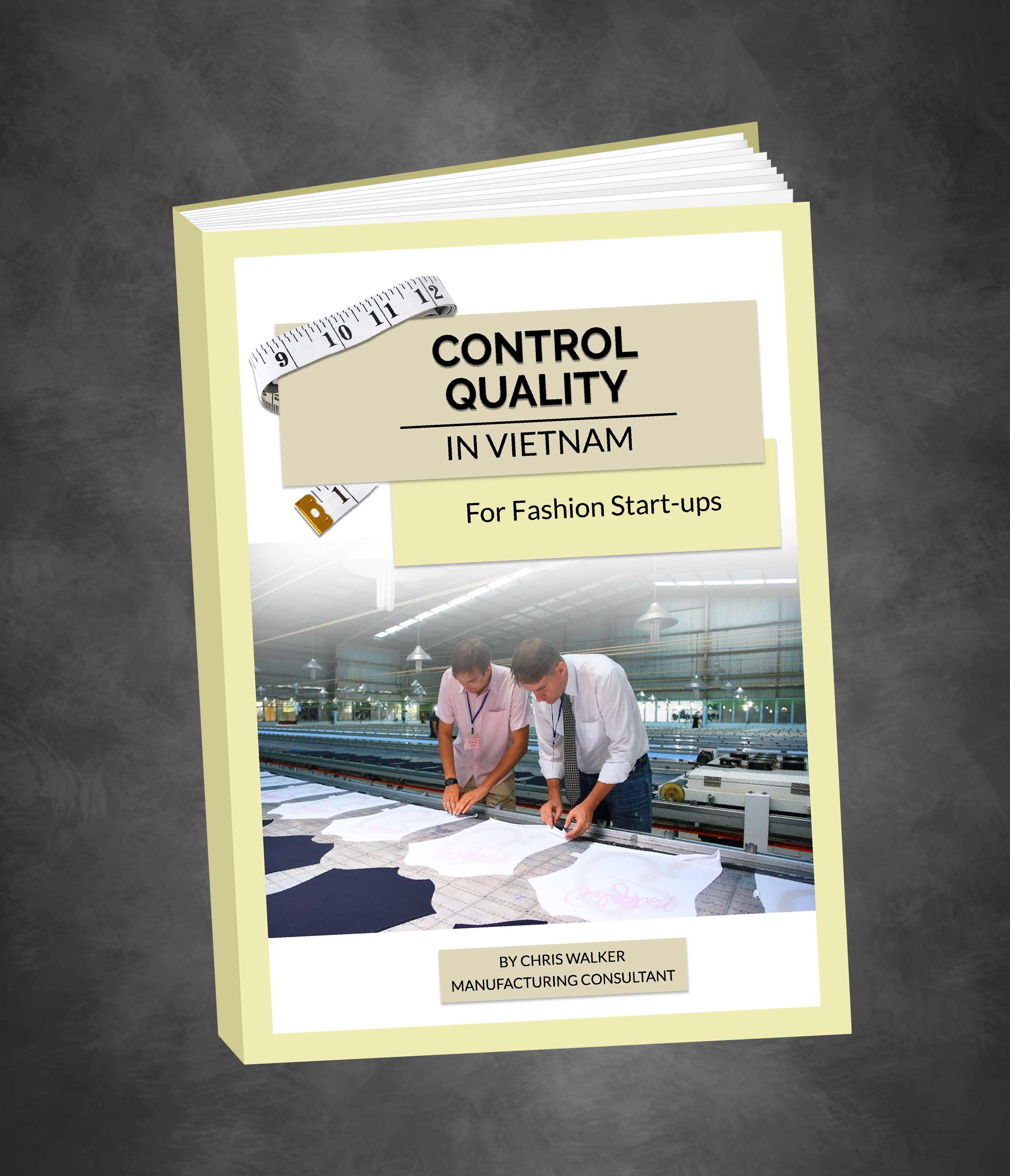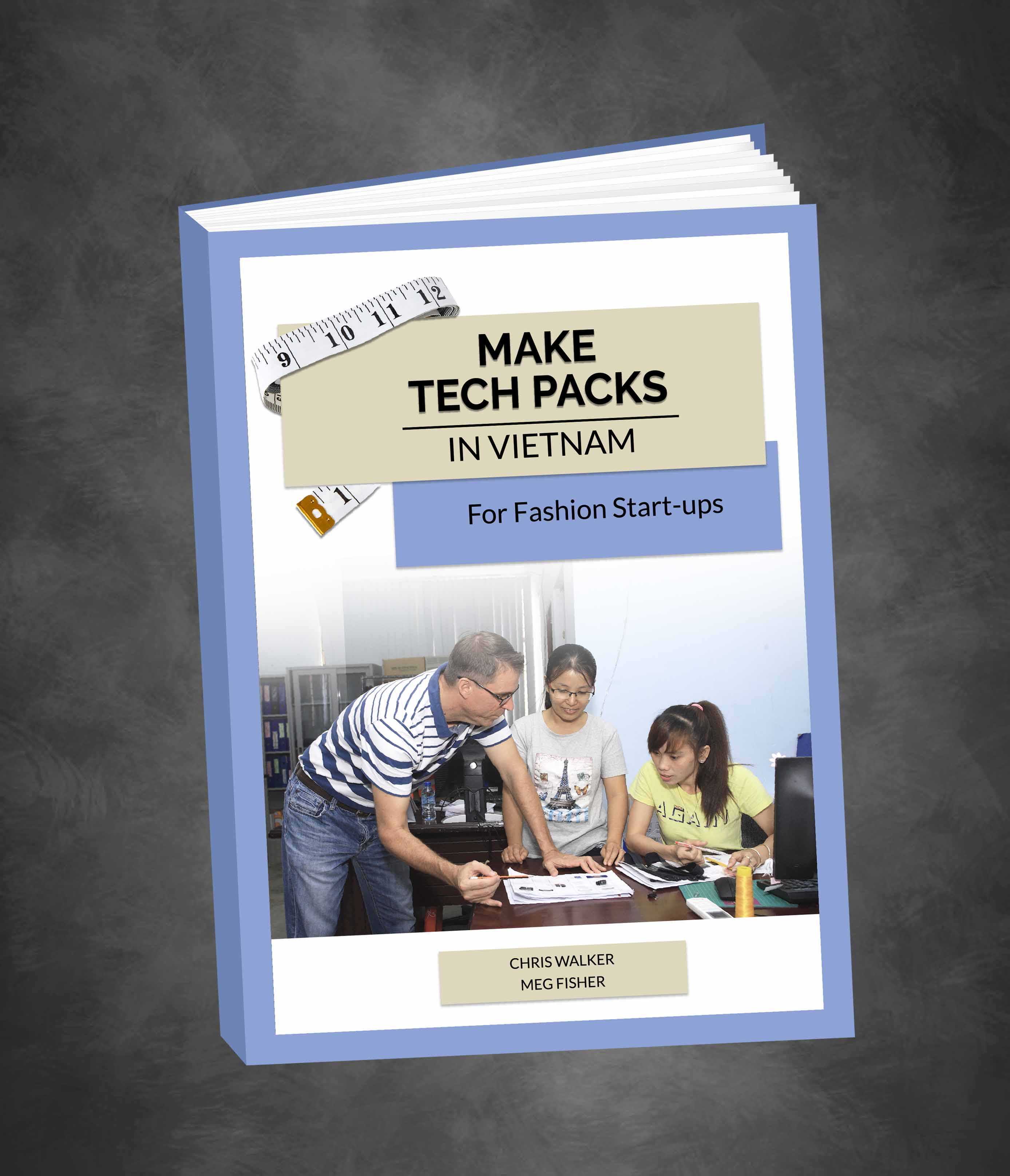 I wrote these books for you when I first started working in the Vietnam garment industry around 2008. I share basic knowledge and insider tips that I learned while cutting my teeth. If you are just starting out and need a jump start then I recommend you read my books before contacting factories.

For example, it is critical to know basic things like what is the difference between woven and knit fabric; what is different about viscose, rayon, tencel, modal and hemp; and what is the Acceptable Quality Level system?
Consulting


I listen to your needs and suggest solutions. I explain production issues related to Vietnam like meeting minimum order quantities, getting samples made, negotiating price and arranging shipments. I can provide guidance to improve quality, increase productivity and meet social and environmental compliance for the factories you work with. I can also give business and legal advice for setting up a factory or office in Vietnam.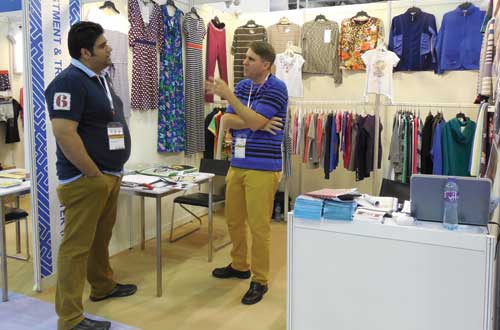 Factory introductions by email


1. I note your product details
2. I note your factory requirements
3. I confirm three factories that meet your needs
4. I introduce you directly to the factories
5. I stand by to help you in case there are any communication problems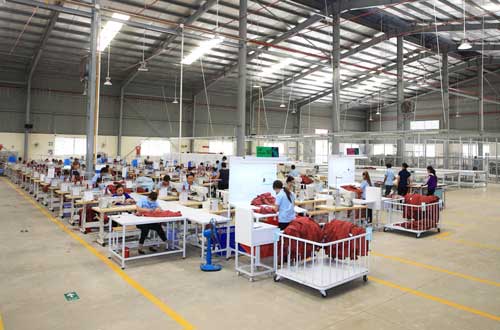 Factory visits


I can take you there. I arrange meeting times, transportation and accommodation. I choose the quickest routes to visit 3-4 factories in a day. When we arrive, you will work directly with the factories. I speak Vietnamese and will help with translation if needed.
Get a price quote


If you don't want to travel to Vietnam then I will work with the factory on your behalf to get an initial price quote. You will be CC'd in all correspondence so the costing process will be transparent. Once the initial costing is done, you can work directly with the factory or I can continue to help if needed.
Quality control


I provide quality control services that include pre-production meetings, inline inspections and final inspections.
Design and merchandising support


I can assist you with sourcing raw materials and accessories. My team can assist with design improvements. We can manage sampling and shipping to get samples to you for approval as quick as possible.
Factory assessments


I can perform social and environmental compliance audits. I provide you with a written comprehensive report with pictures and suggest a corrective action plan.
Staff recruiting


I can find qualified staff to work for you in Vietnam. I create a one month advertisement on vietnamworks.com. I choose the top 3 candidates and interview them. I share my evaluation with you and arrange interviews for you to make the final selection.
Hosting


I have a dedicated hosting area where your staff can work. I provide internet, air conditioning, shared meeting room, shared kitchen, security, and parking.
Frequently Asked Questions
What kind of suppliers do we include in our network?
Our sourcing company in Vietnam has been established for over the last 20 years. We have local Vietnamese staff that communicate with the factories. If we don't know the factory personally we contact them to get their updated company profile before introducing you. We have a database of over 200 suppliers making everything from apparel, shoes to plastic injection molding products.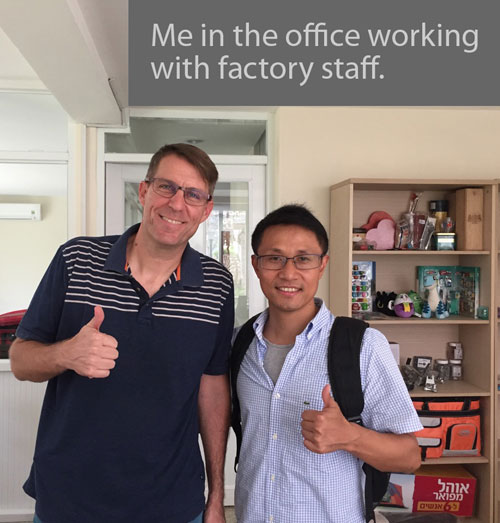 Do you receive commissions from suppliers?
Sometimes. Depends on which supplier. Normally we charge our upfront fee to ensure we get paid something because more often than not the factories don't pay as promised. In most cases we give you the suppliers contacts and you work directly with them and we never hear from you or them again.
What happens if the factories we introduce don't meet your expectations?
Once we introduce you to factories, you will be able to contact and work directly with them by email.
If factories don't work out for you then we will get involved to understand why.
If the first three factories don't meet your expectations, we can introduce you to more depending on the reason the factory did not work out.
What should you prepare before contacting the factories?
We recommend you have tech packs prepared in advance to email factories. If you don't have tech packs then how will you communicate what you want produced? It is also important to have a clear and confident order quantity in mind that you want to produce.
How does your sourcing support services compare to other agents?
We don't charge a commission. We don't want to get in between you and the factory. We charge an upfront fee. We deliver on our promises or give you your money back because having a good reputation is more important than being greedy when there is an innocent misunderstanding or miscommunication. If you are not happy with our service then tell us and we'll either do what it take to make you happy or give you your money back.
Questions we will ask you during our first Skype call
Do you have a business plan written?
How much is your initial investment capital?
Do you have a tech pack or technical drawings made up for your product?
Are able to produce more than 2,000 pieces per style?
Do you know your import duty costs and shipping fees?
Are you ready to contact factories to get price quotes?
Do you need consultation from a sourcing company in Vietnam?
Are able to travel to Vietnam and see the factory with your own eyes?

Our Vietnam sourcing expertise starts with understanding your needs!
To ensure that you obtain the best quality and price while you choose Vietnam sourcing experts, the first step is to determine what exactly you need. Our Vietnam sourcing experts will ask you details related to product specification, quantity, order frequency, target price, packaging specifications and the time line. Following that, we will investigate, evaluate and introduce you to the best suppliers in Vietnam for your needs. We strive for an efficient and smooth sourcing experience for you. If we can't deliver then we'll tell you upfront and refer you to a better solution provider.
Vietnam's Unique Selling Points
Vietnam sourcing experts opinion: Many garment buyers source factories in Vietnam expecting cheap prices; at least, cheaper than China. They are usually disappointed and ask themselves, why did we come to Vietnam? Why are prices higher in Vietnam? What is Vietnam's unique selling point?

The reason prices are higher can be explained using supply and demand theory. There are more orders for Vietnam than there are Vietnamese factories. Consequently factories don't need to work hard to do proper costing and or improve factory efficiencies. A typical factory gets new inquiries each week. If only one out 10 inquiries results in new business without the factory having to offer super sharp pricing then there is not incentive to figure out why their Vietnamese price is higher than the China price. To get super sharp pricing you need to push the factory and give them incentive to do so.

The Vietnam Garment Industry has unique selling points. One of them is that Vietnamese merchandisers speak English well. Ok, you might also say that there are Chinese merchandisers that speak English well. Also true. Chris's point is that, after living in Vietnam for 10 years, and having travelled to China to meet many Chinese factories he can confidently say, more Vietnamese speak English well than Chinese.

We are talking about merchandisers that work in garment factories. And it's not just formulating sentences, it's their attitude to communicate clearly and solve problems intelligently. We think the Vietnamese are better than the Chinese on this point.

Another unique selling point from a Vietnam sourcing experts point of view is the labor cost. Minimum wage is $170 USD per month. Most sewers get paid $250 USD per month which is 50% cheaper than China sewing wages.

Another unique selling point from a Vietnam sourcing experts point of view is the relatively stable socio-economic system that exists today. It's safe to move around the country and relatively fair in terms of business practices.
Please give me details about your background and manufacturing objectives.

1. Which styles do you want to manufacture first?
2. Do you have tech packs?
3. Do you have any special factory requirements?
4. Have you produced before? If yes, then in what country?
5. What quantity per style per color do you order?
6. Does your company have a website?
7. Do you want to work with an agent or directly with the factory?
8. Do you plan to visit Vietnam?