Intermax Technical Outerwear Factory in Vietnam
Welcome to my website,
where I am thrilled to share my expertise in the realm of Vietnamese manufacturing, specifically within the domain of outerwear production.My name is Chris, an American residing in Ho Chi Minh City, Vietnam, and since 2008, I have been diligently managing a sourcing company that specializes in technical outerwear manufacturing.
🇻🇳
With a focus on the technical aspects of garment production,
I possess an in-depth understanding of the complexities involved in manufacturing outerwear. My extensive experience encompasses a wide range of product categories, including hats, bags, shoes, wallets, plastic injection molding, metal parts, furniture, and ceramics. Allow me to introduce you to a technical outerwear factory called Intermax. Another is Hoang Tam Jacket factory.

When considering your manufacturing options,
it is crucial to deliberate the advantages and drawbacks of working directly with outerwear factories versus employing the services of an agent. The direct approach allows for increased control and visibility throughout the production process, which is why many clients prefer this route. As part of my comprehensive range of services, I offer factory introductions and tours, ensuring that you gain firsthand exposure to reputable outerwear factories.
To embark on this transformative journey,
I recommend scheduling an introductory call, during which we can discuss your specific requirements in detail. This will allow us to delve into the technical intricacies of outerwear production and devise a tailored strategy to meet your manufacturing objectives.
As we venture together into the realm of technical outerwear,
I assure you a steadfast commitment to technical excellence and unwavering attention to detail. Contact me today to initiate our collaboration and unlock the full potential of outerwear manufacturing in Vietnam.
🍀
Intermax is one of the best functional and high-performance outerwear factories in Vietnam. The owner has been producing state of the art functional and technical jackets for brands like Stone Island, Brooks Brothers, Vineyard Vines, Beretta, Dainese, Nanamica and Sail Racing since 1995 in Vietnam. Intermax has perfected the art of layered fabric and laminated seams that are both impermeable and invisible. The textile team sources woven technical fabrics in Japan, Vietnam, Taiwan, Korea and China. If you would like to contact Intermax technical outerwear factory in Vietnam to produce for you then contact Max, the owner. His Skype ID is: intermax95

Here you see Max with the admin team of his first factory, Max Core. I attribute Max's success to his calm, kind and focused business style. He is someone you feel happy to work with and work for.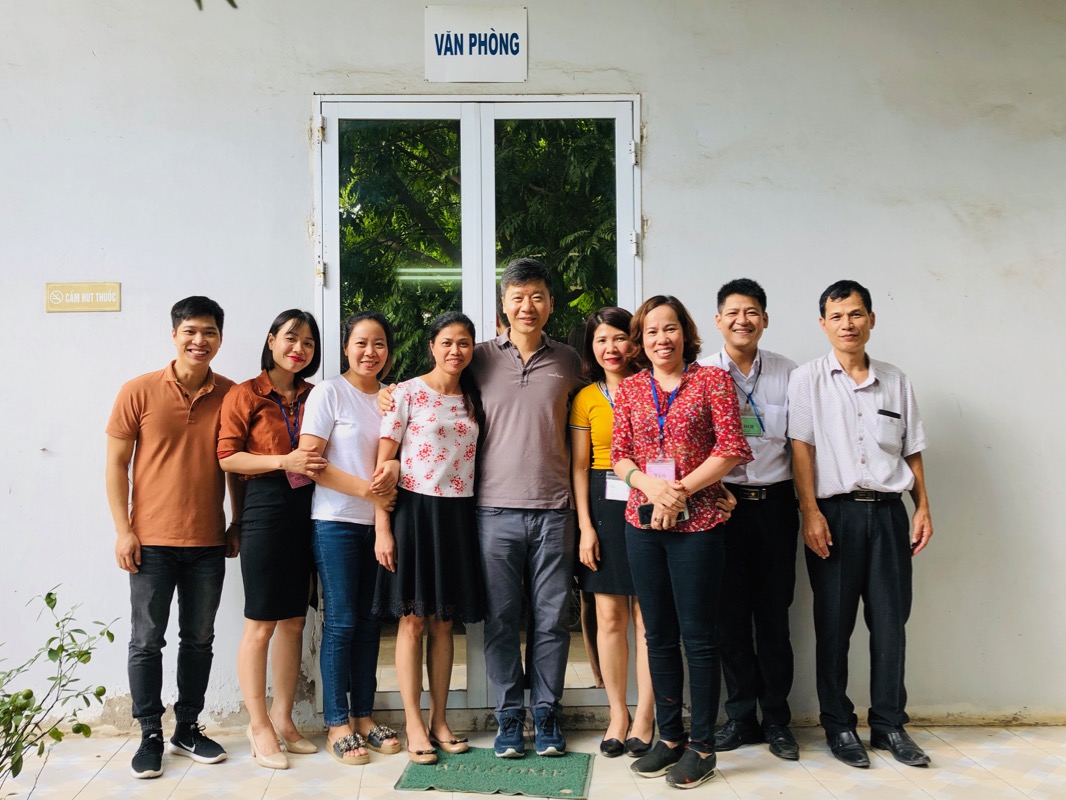 FOB or CMT / MOQ = 1,500 pcs MOC = 500 pcs
The factory offers both FOB and CMT sewing services for high quality production. They control quality in five steps: after cutting, middle of the line, end of the line, after ironing and final inspection. Their factory is fully air conditioned and maintains high levels of oxygen to facilitate moving fast which is their motto. Their minimum order quantity is 1,500 pieces per style, 500 per color. Send your tech packs to Intermax functional outerwear factory in Vietnam and their seasoned-multi-lingual-merchandisers so they can check for missing information. If they have all the details, then they will quote you a price before offering to make a perfect sample for your approval in 2 weeks.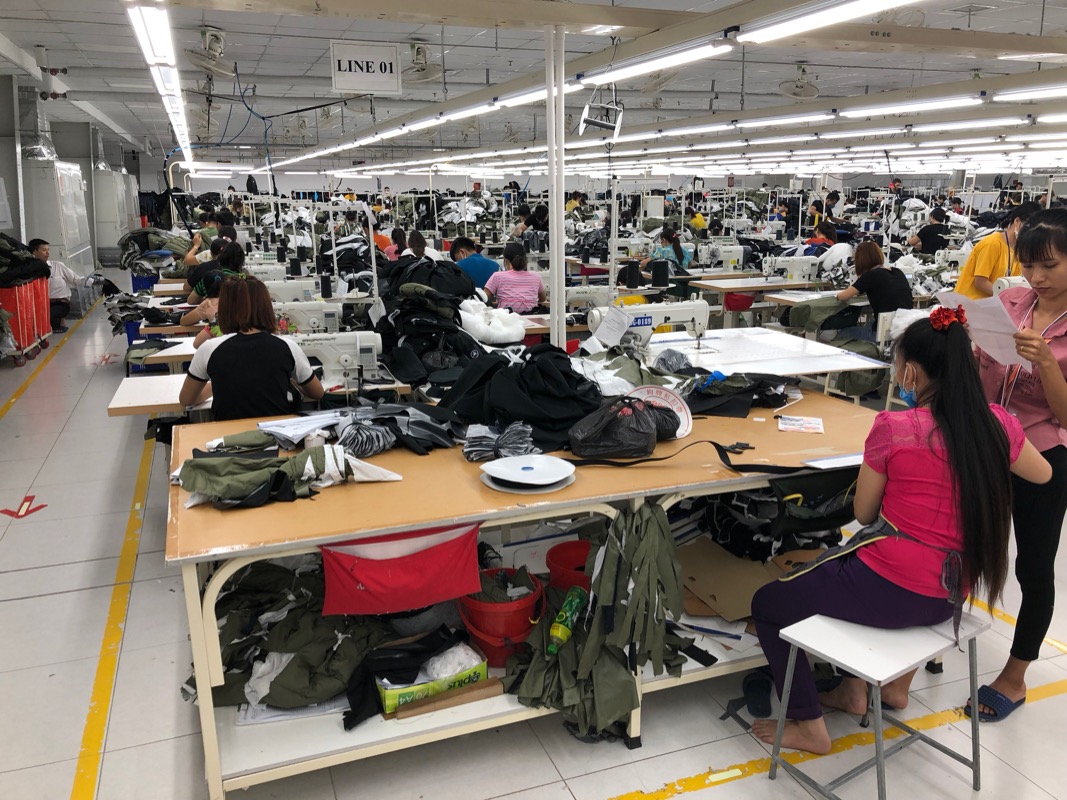 At Intermax, corporate social responsibility and sustainability are part of their ethos because their customers require high standards and the owner of Intermax believes in ethical and sustainable business practice. If needed, the factory could easily pass WRAP and SA8000 certification. Currently, the factory is SMETA certified. SMETA is one of the most widely used social audit procedures in the world that covers labour, health, safety, environmental and business ethics practices. It is administered by SEDEX. SEDEX is a collaborative platform for sharing responsible sourcing data in supply chains. SEDEX is used by more than 50,000 members in over 150 countries. Intermax is also Responsible Down certified because they produce a lot of down jackets. The Responsible Down Standard aims to ensure that down and feathers come from animals that have not been subjected to unnecessary harm. When it comes to minimizing the impact of apparel manufacturing on the environment, Intermax technical outerwear factory in Vietnam is hyper focused on solving the problem of disposing of leftover fabric responsibly.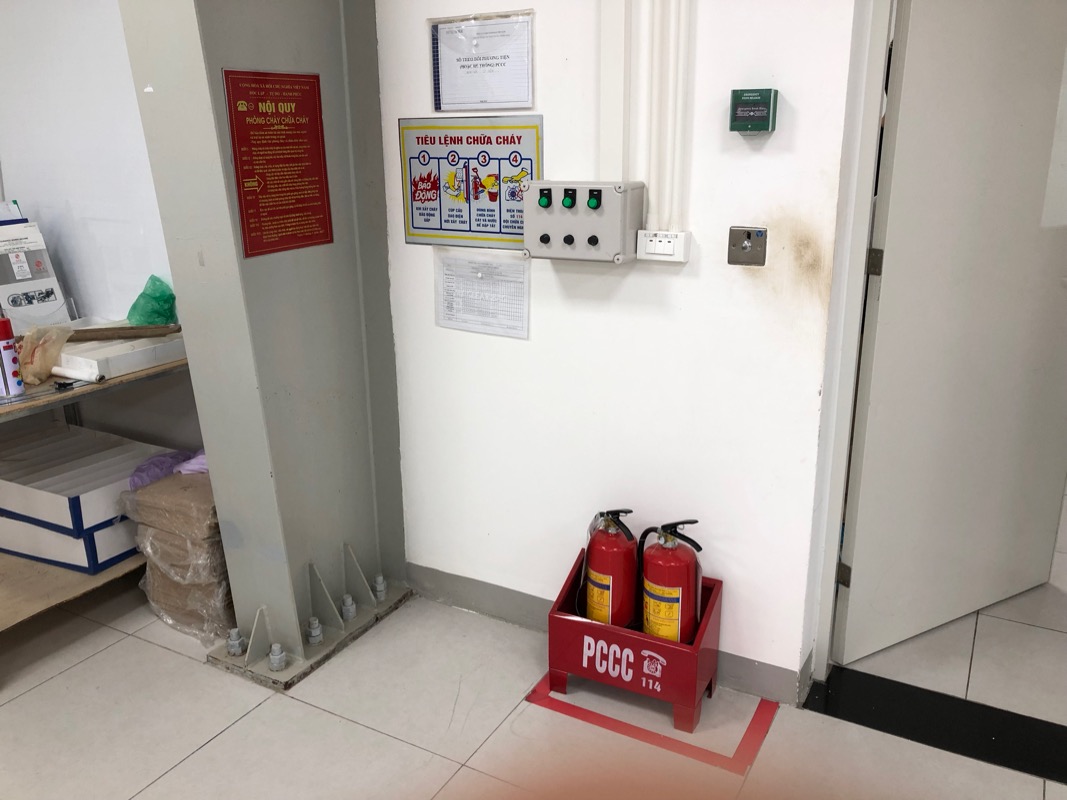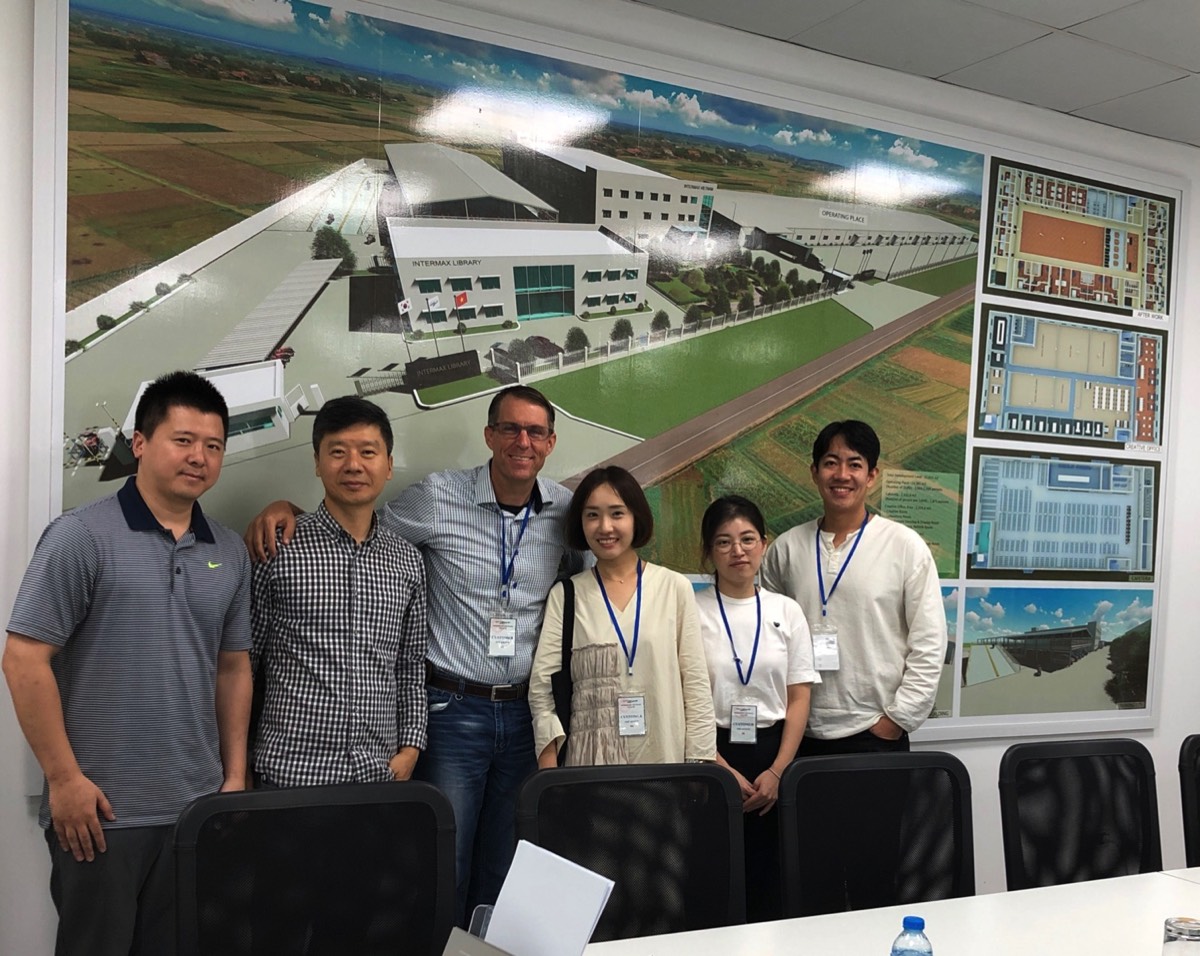 Down and Outerwear Jackets are Intermax's Forte
Intermax specializes in the following garment styles:

Down jackets
Padded jackets
Insulated jackets
Softshell jackets
Seam sealed jackets and pants
Hiking and Mountaineering apparel

Intermax functional outerwear factory in Vietnam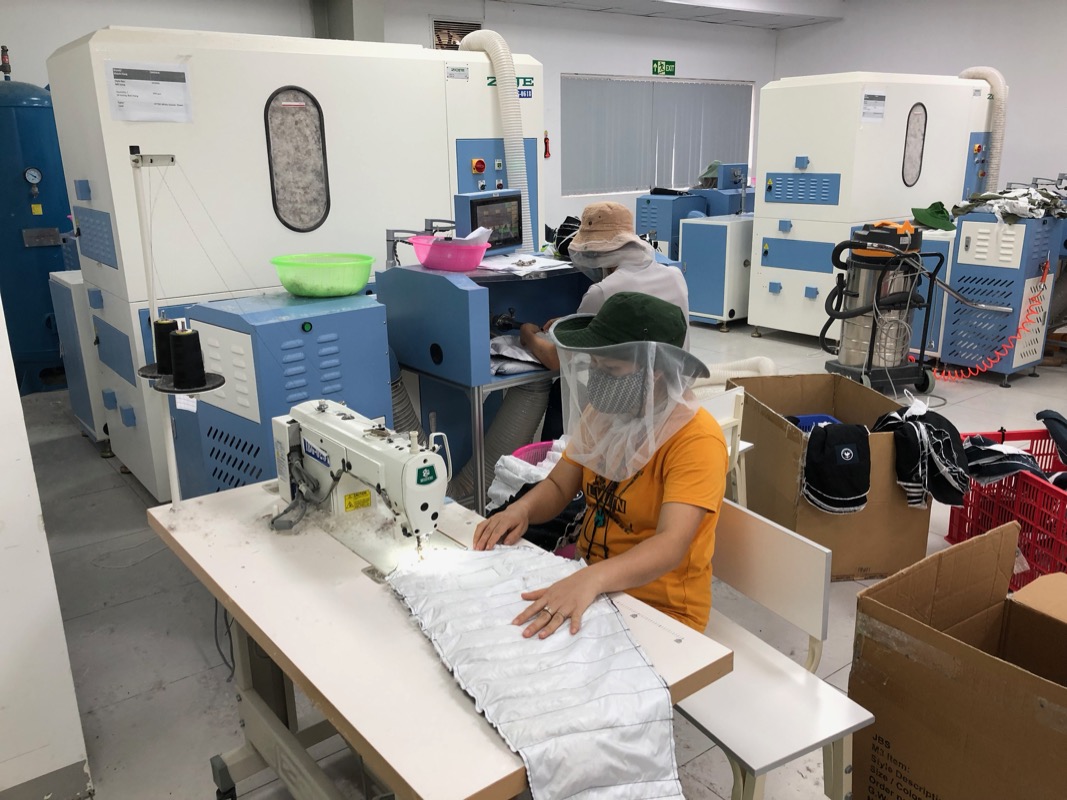 Layered, laminted and embossed
Intermax makes layered jackets using their pressing machines. They can make 2, 2.5, 3 and layers jackets. The 0.5 layer means that the laminate can be printed. If you need the tape printed too, they can do it.

Sew free garments is another one of their specialties. They have the laser technology to make seamless pockets. They have ultrasonic seaming machines that always have a security tape to ensure the seams never break and water never gets through.

If you want to embellish your high-end jacket or windbreaker then ask them to either emboss or deboss using their high frequency machine.

If you need a bend that holds its form, then ask them to use their technology to solve the problem of seamtape puckering. They have the know how to manage articulation of fabric so that your elbow, knee, hood or hem can never lose its 3D shape. Intermax technical outerwear factory in Vietnam is always pushing the edge of technical sewing techniques.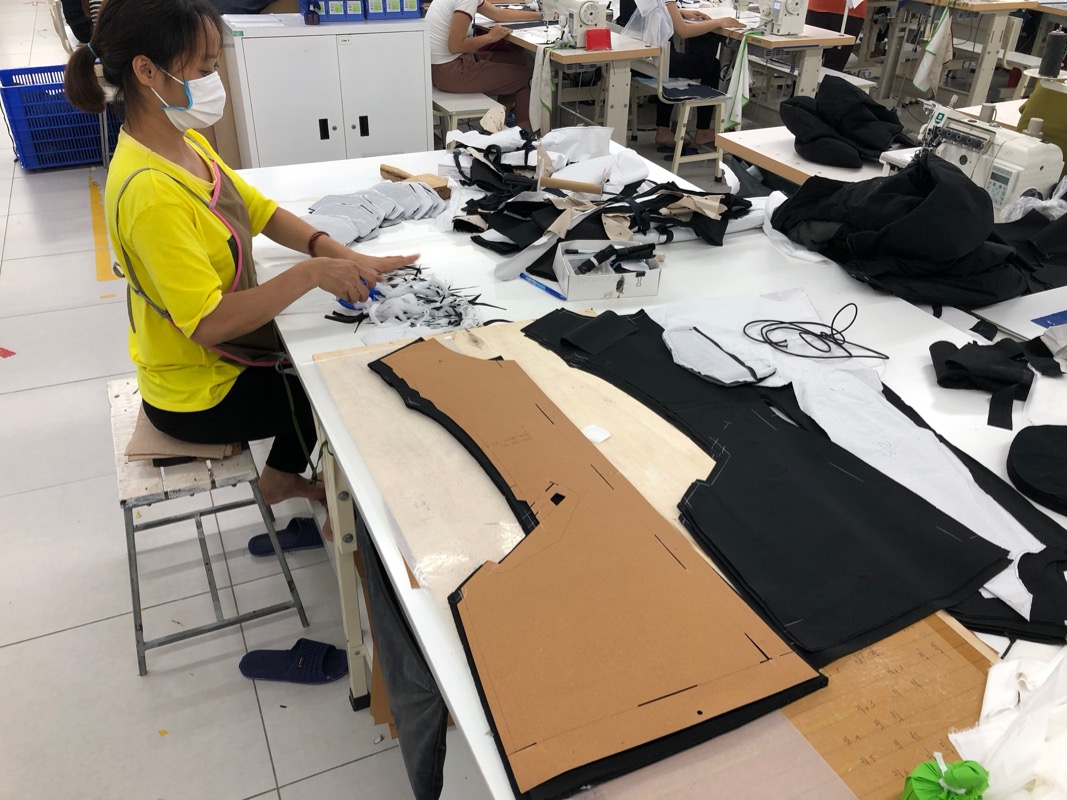 The Intermax's 2nd factory is located one hour and 45 minutes north of Ha Noi city, Vietnam. From the Noi Bai international airport of Ha Noi it takes one hour to get to the factory. It was completed in 2017 by a team with 20 years of experience in technical outerwear apparel manufacturing. The 14,000 m2 factory was designed and constructed by Daitech construction company based in Hanoi and currently employs 450 staff maintaining nine sewing lines. They produce around 30,000 pieces per month of high quality complicated functional and high-performance outerwear. Intermax functional outerwear factory in Vietnam is hyper focused and ready to grow with you.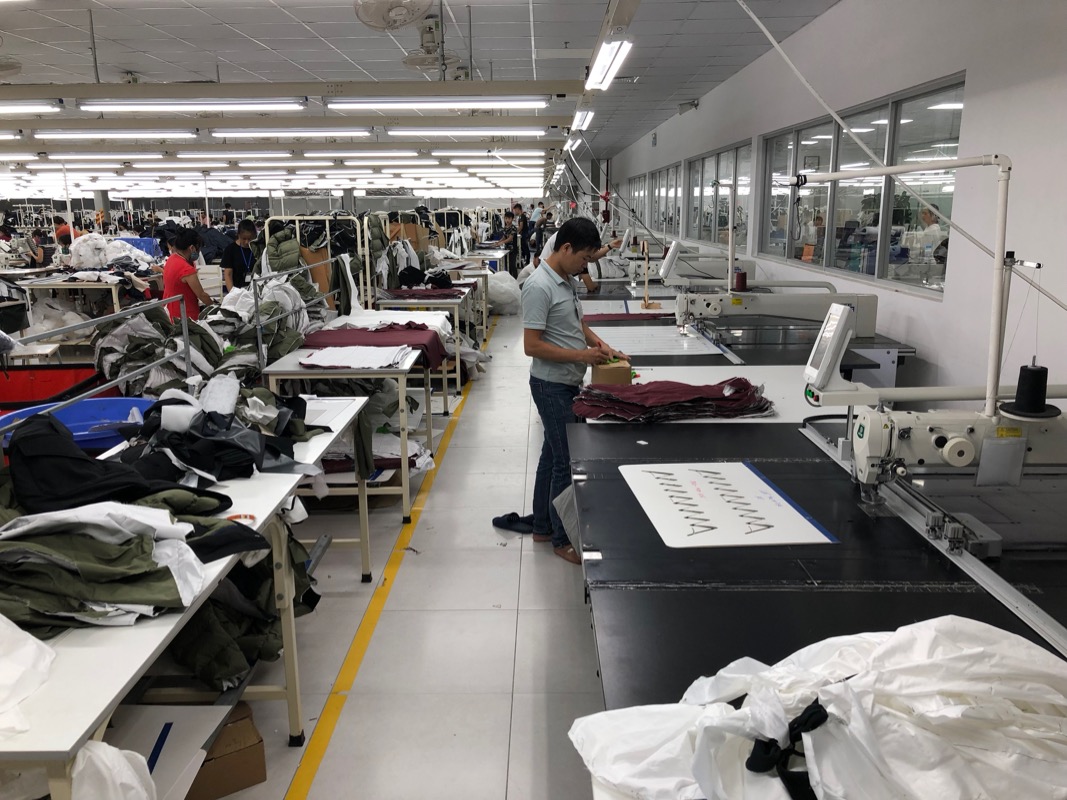 Intermax is a modern outerwear factory with many good design features. Intermax is built 2.2 meters above the surrounding ground level to prevent flooding. The backside perimeter wall is 4.4 meters high relative to the surrounding ground level to make it hard to climb. There are additional infrared beam detectors on top of all the walls for added security. 80% of the inside doors have magnetic locking devices to secure the building at night. During the day, the magnetic door locks offer private access to spaces for customers who want to guard their brand designs 24/7. The security systems, inside and out, qualify Intermax for the Customs Trade Partnership Against Terrorism (CTPAT) certification.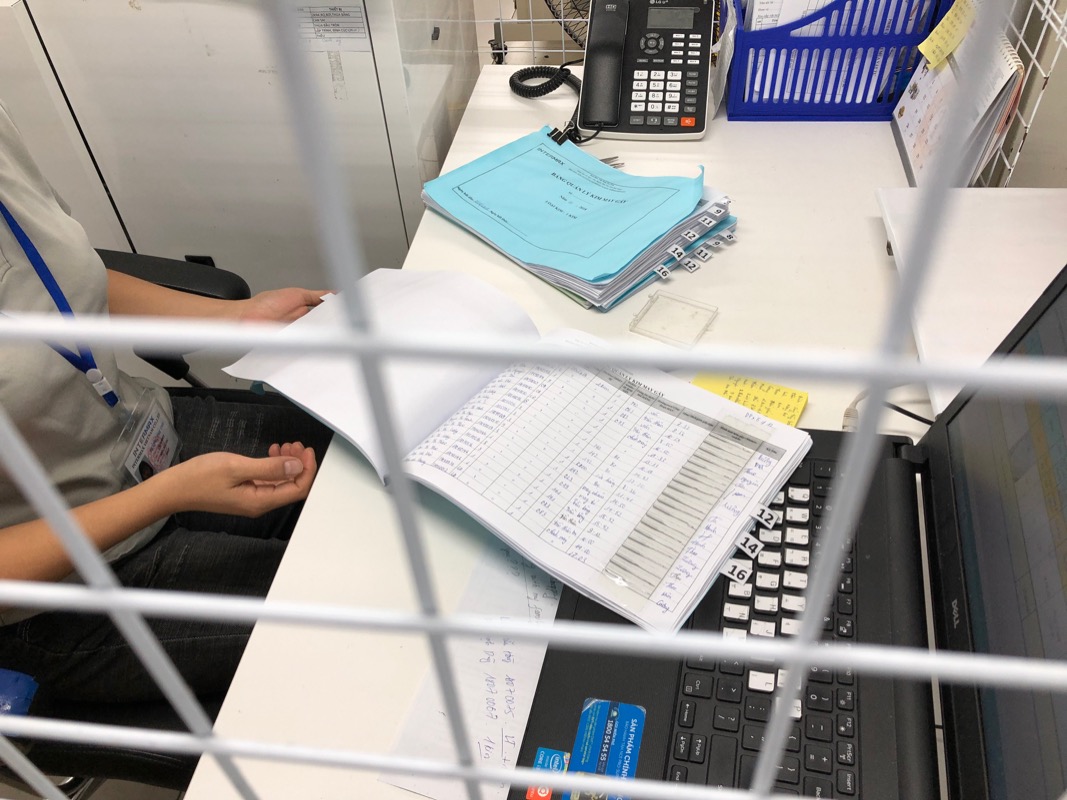 Five Star Factory Protecting Your Brand IP
Protecting brand intellectual property is taken very seriously by the management team. All the lights in the factory are energy efficient LEDs. The central air-conditioning system uses Trane air conditioners from France which are the highest quality A/C systems for large spaces available on the market. The air conditioning allows the factory to work with waxed fabric. In order to maintain high oxygen levels in the factory, fresh air is brought in and stale air is vented out. This helps the workers stay alert, be healthy and work fast. The ground water has a lot of heavy metals and impurities so Intermax filters the water in five stages to make clean drinking water and increase the life cycle of ironing equipment. Intermax technical outerwear factory in Vietnam is a pleasure to visit, layout is logical and easy to navigate and security is implemented effectively to keep your brand designs private.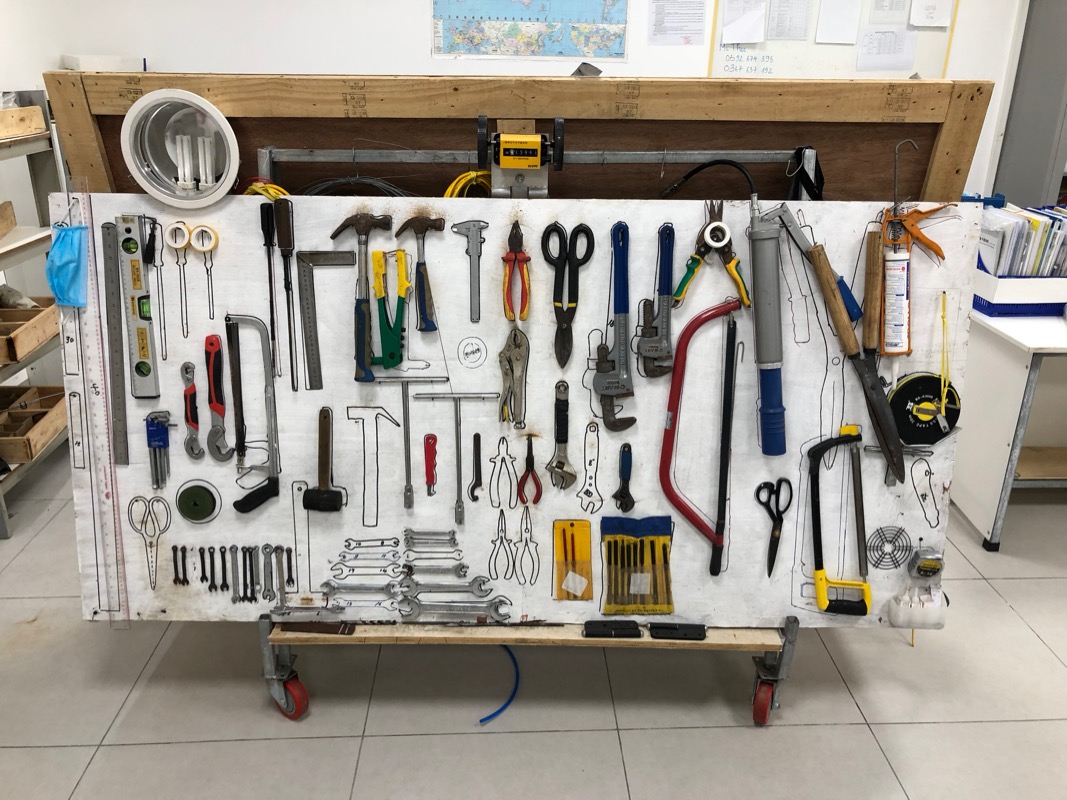 Technical Sewing Equipment
Intermax technical outerwear factory in Vietnam has the following machinery:

Pressing
Welding
Laser cutting
Auto quilting
Template cutters
Auto fabric cutting
3D seaming bonding garment system (SBGS)
Seamseal taping
Ultrasonic bonding
High frequency
embroidery machine
Down filling – both automatic and manual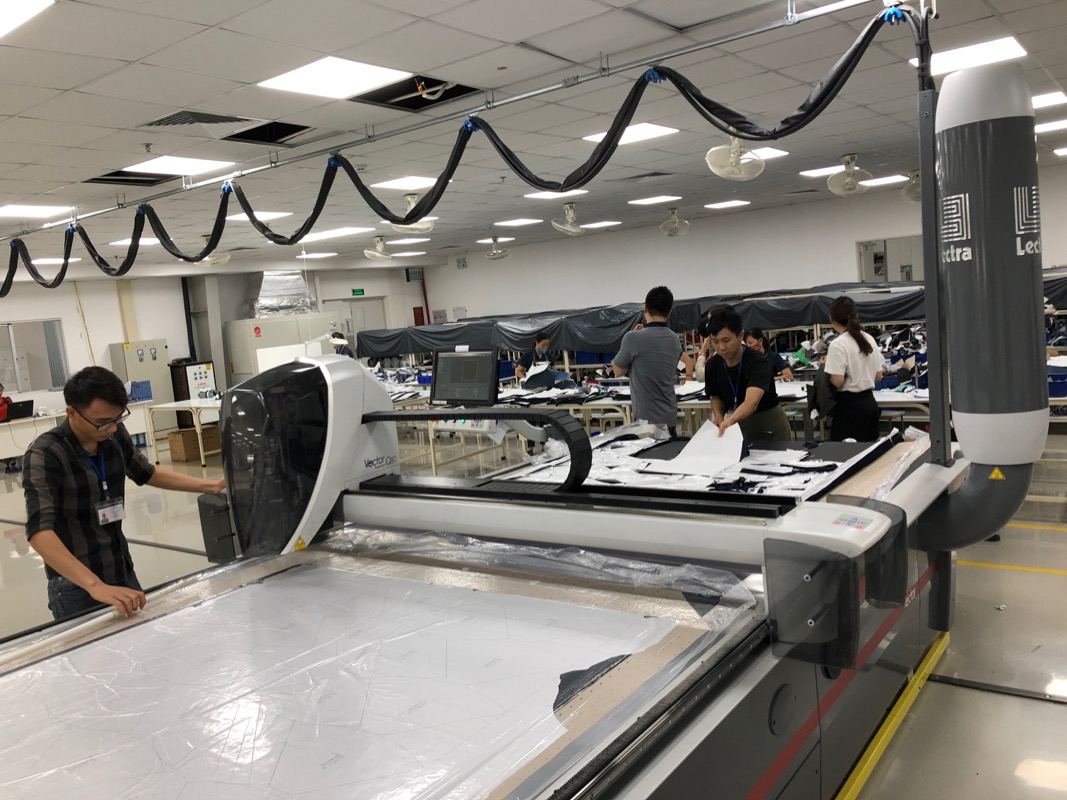 Future factory expansion plan


Phase three of the factory plan is to add a three story 6,000 m2 building. Inside the building will be a canteen, a childcare center, offices for collaborative design and development, and a 25 room guest house with a restaurant and a gym. There will also be a 2,000 m2 parking structure to support the increase in employees. To top it all off, there will be a 450 m2 textile and garment library for design and development teams to reference and create new designs. Intermax functional outerwear factory in Vietnam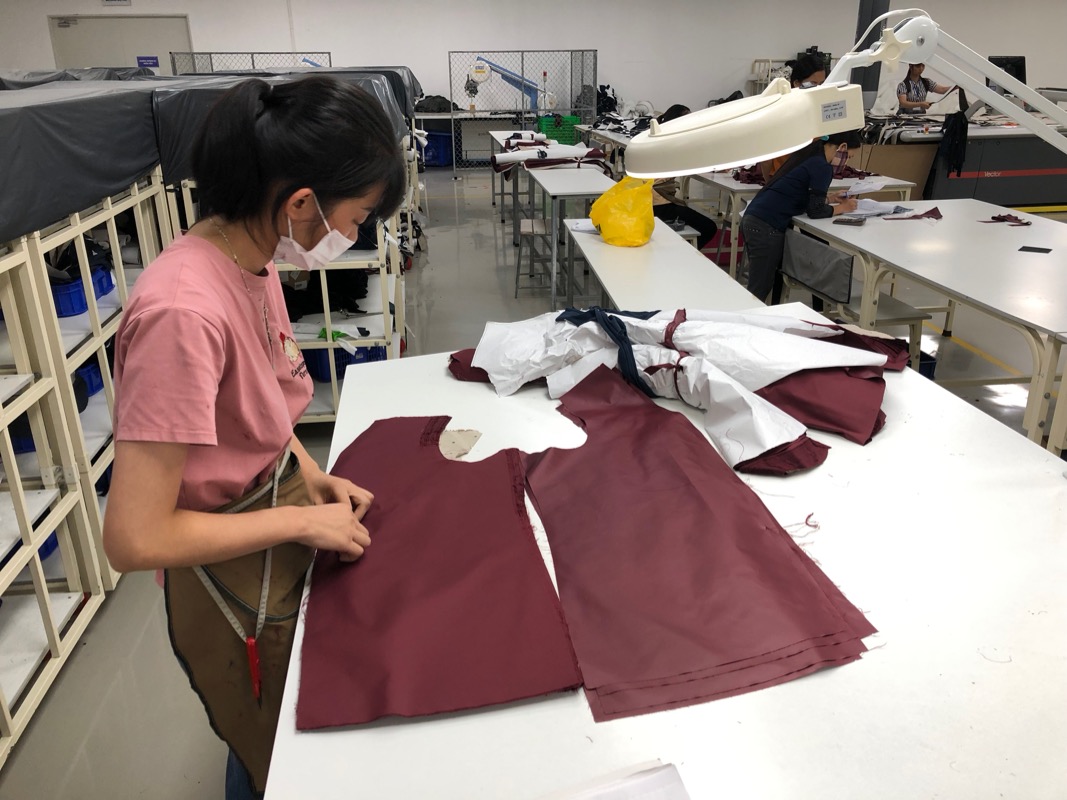 The Intermax functional outerwear factory in Vietnam factory layout is linear and logically flows from one end of the building to the other. Raw materials enter the factory via the fabric and trim warehouse. The warehouse has four meter high storage racks, one fabric checking machine and an office for managing inventory. The cutting room has three cutting tables with room to add two more. In the cutting room there are two fusing machines and one movable auto cutting machine. The technical room includes heat sealing machines, ultrasonic welding machines, high frequency embossing machines and laser cutters.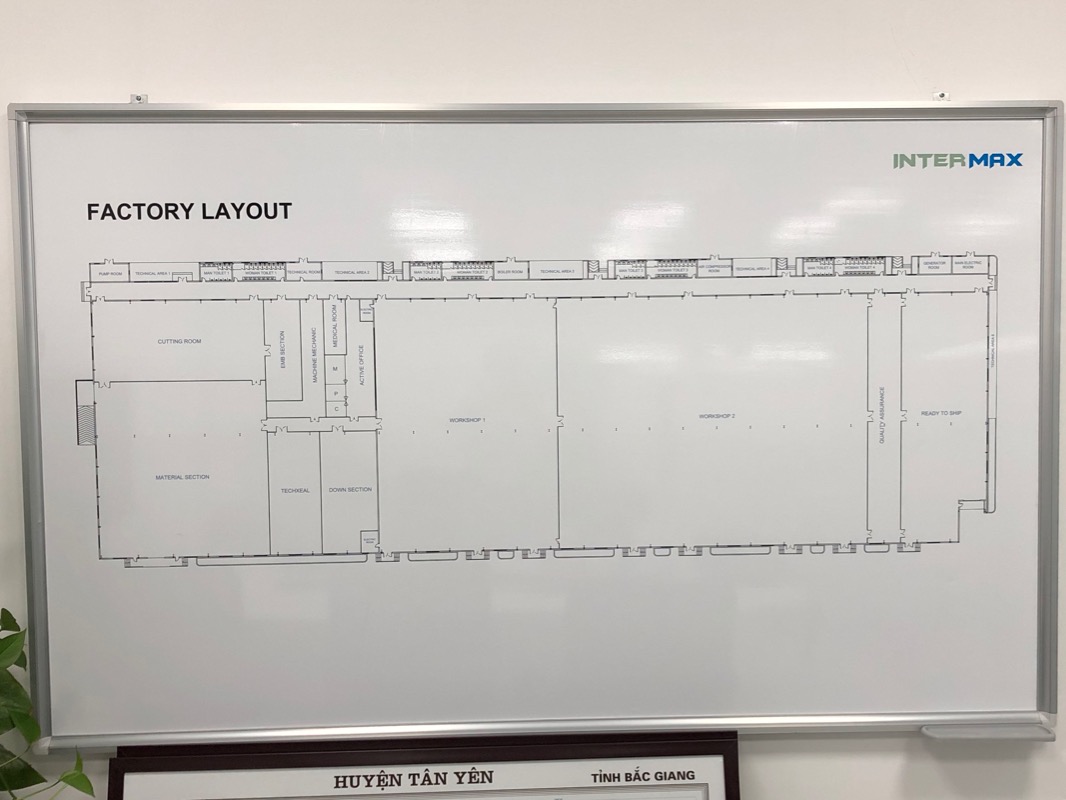 Embroidery, QC, Down Filling
The embroidery room contains one embroidery machine. The down section has two auto filling machines and eight manual filling stations as well as one metal detector. The factory floor has nine quilting machines, nine sewing lines, one needle tracking cage, nine ironing tables and the end of the line quality control section. The quality assurance room is for third party inspectors to perform final inspections and has one metal detector. The ready to ship area has tables for adding accessories and poly-bagging. It has plenty of room to stage boxes before they are inventoried and loaded into containers.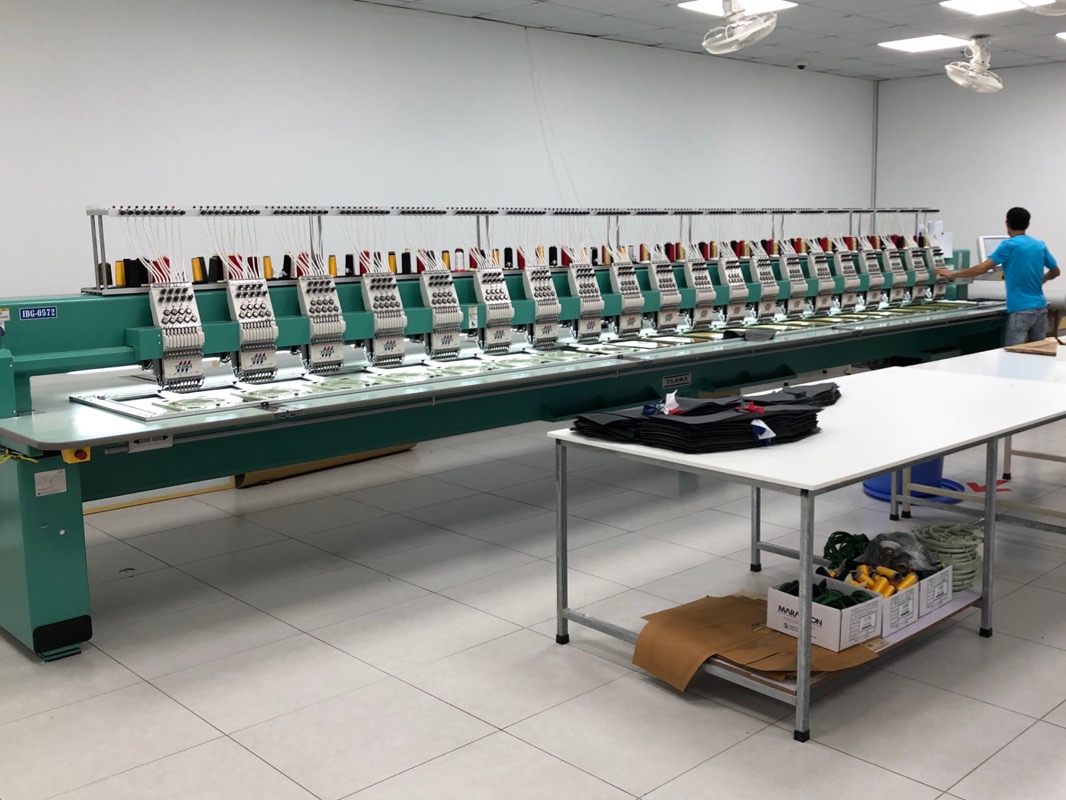 Intermax is the result of Mr. Max's leadership based on his 30 years of experience working in the technical outerwear apparel industry. He brought together a team of experts to design, construct and manage a world class technical outerwear factory where people like to work and everyone profits. He and his staffs are standing by to welcome you to visit and see first hand the level of modest excellence they have achieved in Vietnam. If you appreciate their factory and share their life and business values, they want to produce technical outerwear. Intermax functional outerwear factory in Vietnam welcomes you.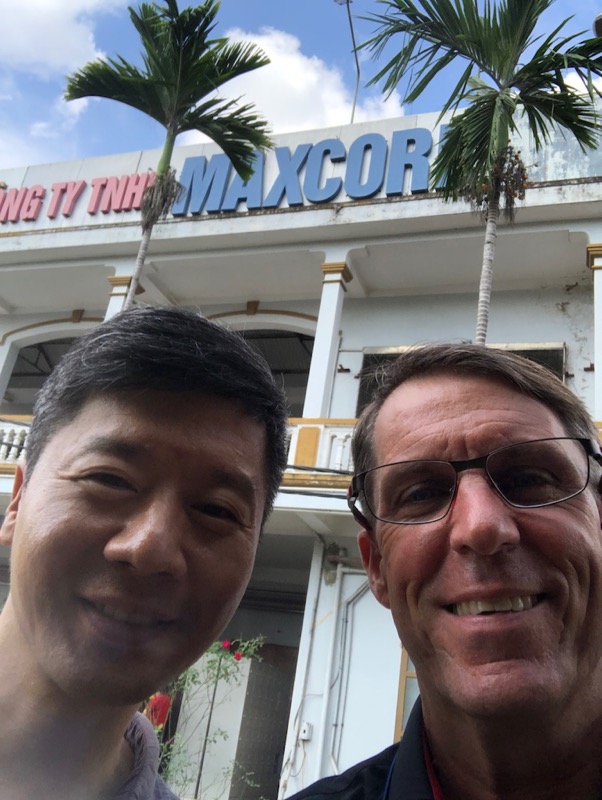 Please give me details about your background and manufacturing objectives.

1. Which styles do you want to manufacture first?
2. Do you have tech packs?
3. Do you have any special factory requirements?
4. Have you produced before? If yes, then in what country?
5. What quantity per style per color do you order?
6. Does your company have a website?
7. Do you want to work with an agent or directly with the factory?
8. Do you plan to visit Vietnam?