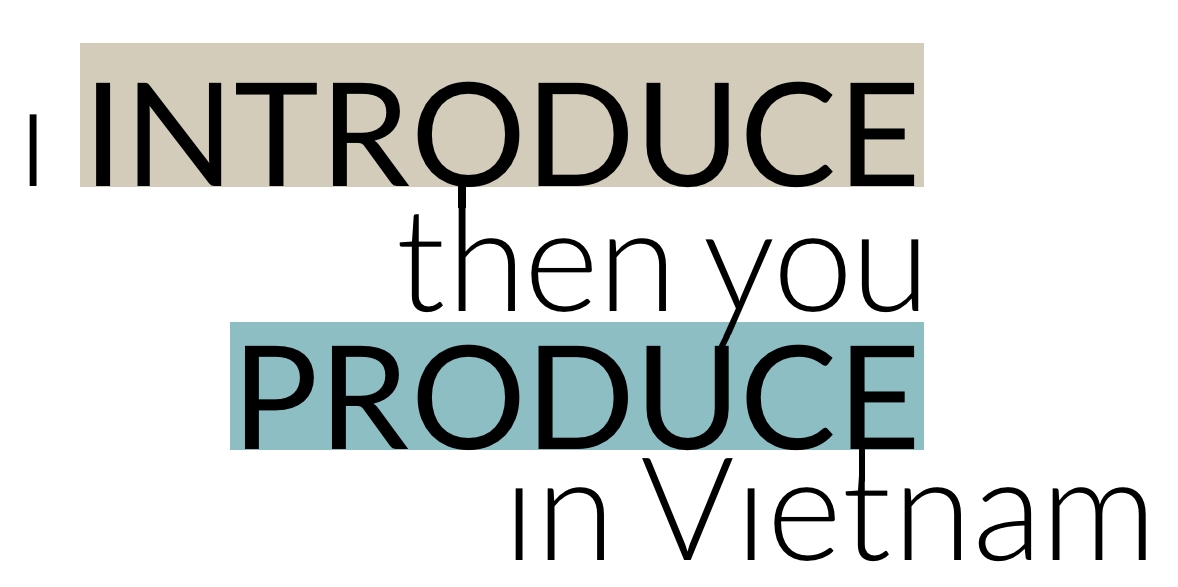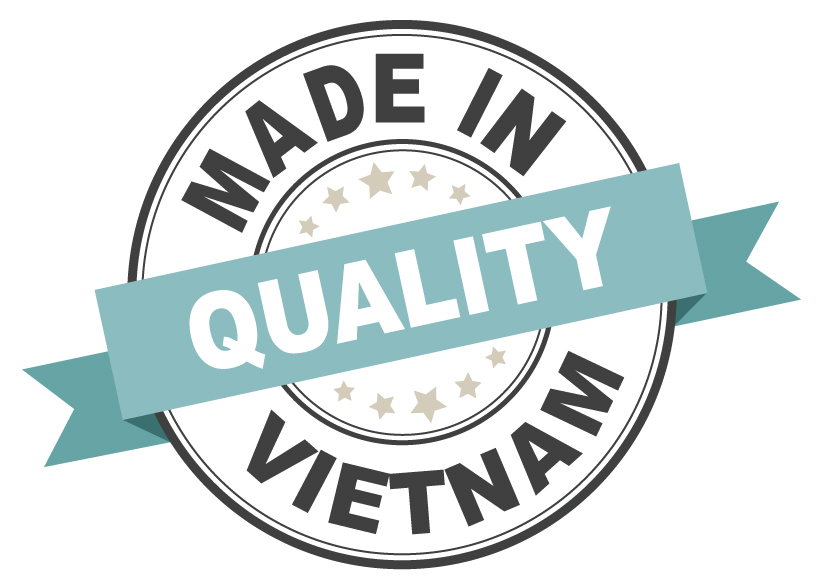 How Can We Work Together in Vietnam?
Hi, let's get you dialed into Vietnam manufacturing.

If you are a start-up then I can teach you Vietnam specific manufacturing knowledge and introduce you to great resources like tech pack freelancers and in-depth online courses. My passion is helping you think through your business plan and get production done in Vietnam.

If you are an established business then I can quickly connect you to factories or professionals like lawyers, accountants, QC inspectors etc.

After living here for 12 years, working in factories and learning Vietnamese I am confident that whatever problem you are facing, I can offer a solution.
Chris Walker
Ho Chi Minh City, Vietnam
VSource Co., Ltd.
Hi, my name is Chris. My passion is helping fashion startups achieve their manufacturing dreams in Vietnam. I enjoy sharing my knowledge and experience gained from working with Vietnamese apparel manufacturers since 2008. I work as a Vietnam sourcing agent for other product categories as well. In 2008, I started working for Thai Son S.P factory. It is a family owned sewing business based in Ho Chi Minh City. They produce men's, women's and children's garments using circular knitted fabrics. They offer full service garment production for brands around the world. After one year of doing marketing for them I started to get manufacturing inquiries on a daily basis. Most were startups that could not meet Thai Son's minimum order quantity of 1,000 pieces per style per color. Plus, the people who contacted me did not have tech packs. So, I found myself teaching many fashion startups the basics of working with overseas clothing manufacturers. This lead me to starting my consulting company, Vietnam Insider.
Sharing my knowledge via eBooks


In 2016 I decided to share all my garment manufacturing knowledge in a series of eBooks. I had a clear picture of what factories ask and how startups should answer. I cover everything from meeting minimum order quantities to calculating your import duty. I address Vietnamese business culture and language tips for working with sewing factories in Vietnam. Everything you need to know about working with apparel manufacturers in Vietnam is in my eBooks.



Partnering with Seditex


I get a lot of inquiries for non-apparel related products like shoes, backpacks, toys, handicrafts and furniture. Starting in 2017 I did not have enough time to learn about other product categories and visit more factories so I joined Frank, Prem, and Cedric at Seditex. They have expertise in sourcing all product categories and a team of sourcing assistants. Between Frank, Prem, Cedric and I, we have over 50 years of experience sourcing in Vietnam and we know over 100 factories.




Welcome to 2022


I wake up each day excited to see who emailed me, learn about the product they want to produce and imagine how I can help them. I offer consultations to people who are serious and well prepared. My eBooks are also available in audio for those who like to learn at their own pace. When I talk to people, we either focus on production or focus on business strategy. It's easy to produce things in Vietnam but it's not easy to get them to market and sell out all your inventory. Branding, marketing and business planning naturally interest me and it's the direction I am heading in. I can give you a step by step instructions to move forward with production in Vietnam and, through my network, introduce directly to factories. But, if you allow me to ask you business related questions, I'd like to analyze your complete business strategy, not just production in Vietnam. Find out more about my personal background below.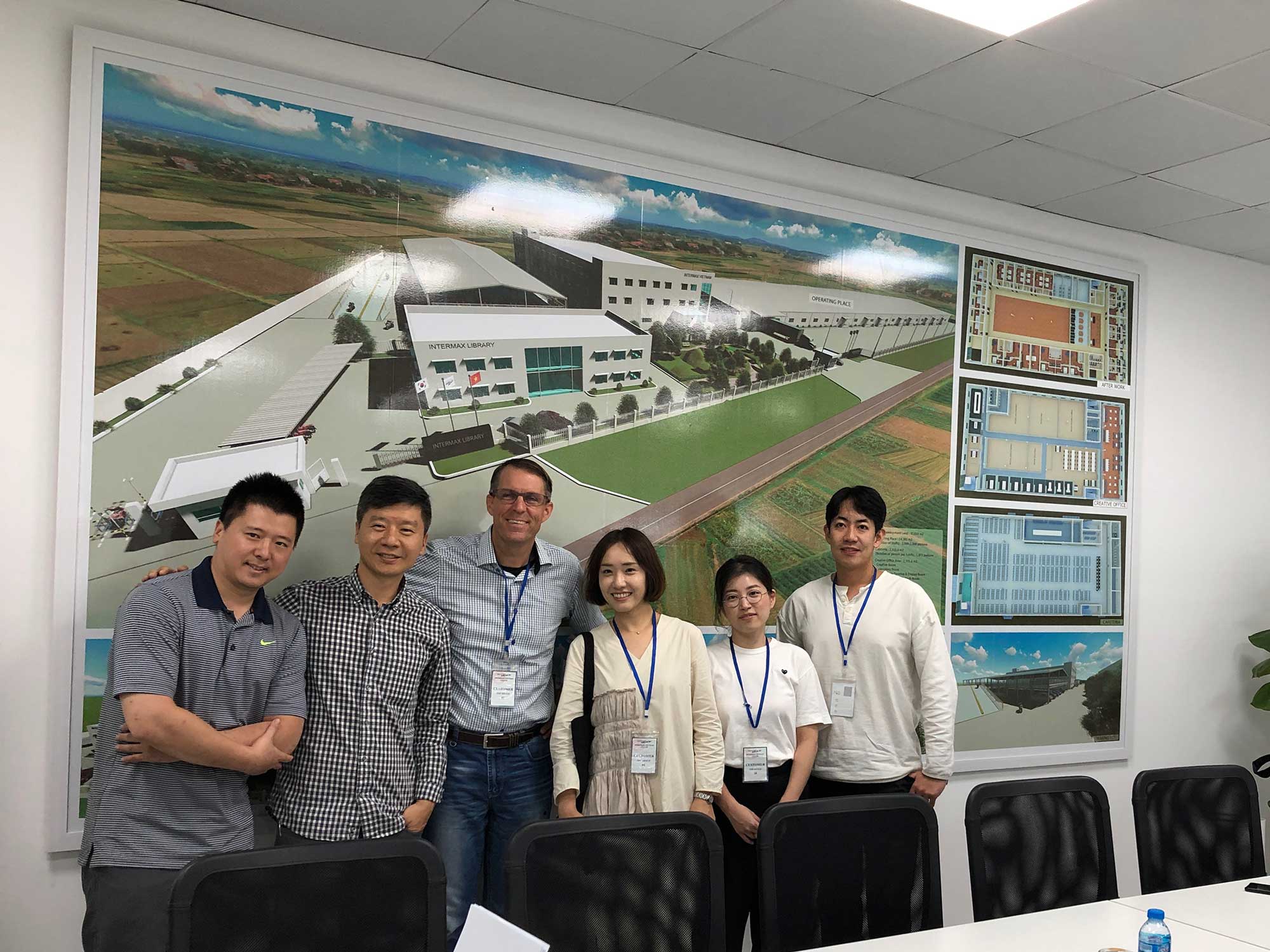 My brief story


I was born in Los Angeles, USA and grew up near Munich, Germany. After graduating from Cal Poly with a Physics degree I waited tables in Switzerland to discover what I really wanted to be when I grew up. Apparel manufacturing in Vietnam was not on my radar. I joined the US Navy and served on a submarine as an electrician based out of Hawaii. Not a bad gig since I love the ocean. Then I made my way to Houston to work on offshore oilrigs. Apparel manufacturing in Vietnam was still not on my radar.

I wanted to settle down and start a family and luckily for me I met the right women in Vietnam. We married, had two kids, and built a house. Concurrently, I started learning her family's business: apparel manufacturing in Vietnam. Her parents started Thai Son S.P sewing factory in 2002. First I built marketing websites for her business and learned search engine optimization. My first eBook is titled: Learn SEO in 4 Simple Steps. Then my crash course in apparel manufacturing in Vietnam got some legs. Every day I answered emails from garment professionals interested in apparel manufacturing in Vietnam. Every week I took fashion designers on sewing factory tours. Twice a year I attended apparel-manufacturing trade shows and explained apparel manufacturing in Vietnam to entrepreneurs. This is how I fell into apparel manufacturing in Vietnam and why I wrote my second eBook: Guide to Producing Garments in Vietnam. More and more people started asking about Eco fabrics so I did my research and wrote my third book: Where to buy Eco fabrics. Finally, it made sense to learn about quality control so I studied AQL and the 4 Point Fabric Inspection Method in detail to complete my fourth book: Guide to quality control. This is how I got into apparel manufacturing in Vietnam.



My mission


Get paid to help foreign buyers connect and do business with Vietnamese factories. I am the go-to guy if you want to find factories fast and realize your manufacturing needs cost effectively. I prepare you to work with factories in Vietnam so you get it right the first time.
2022 New Year's Resolution
It was 1:28 am in Vietnam the 1st day of 2019. Kids were asleep after a fun 2-day camping trip in Da Lat. I was doing laundry while sweeping and mopping Ho Chi Minh city dust from my apartment floor to bring in the New Year. I reflected on the year and life.

It's all about the kids. Not just my kids. It's about you and I because we were also kids once. Now that I am well into parenthood I realize that the most noble thing we can do is take care of our kids so no one else has to. As my son completed 1st and 2nd grade I found myself saying, "education happens in the home, I don't expect schools to teach my kids." While I appreciate what the schools do for my kids I am surprised how true my gut feeling was. Sim and I spend at least two hours a day, each, tutoring our boys to reinforce what they are taught in school and fill in the gaping holes of things they are not taught in school. 2019 until 2035 my focus will be on kids. My kids and any other kids I can influence in a positive way. What can we do so that each day we can spend at least two hours of quality time with our kids?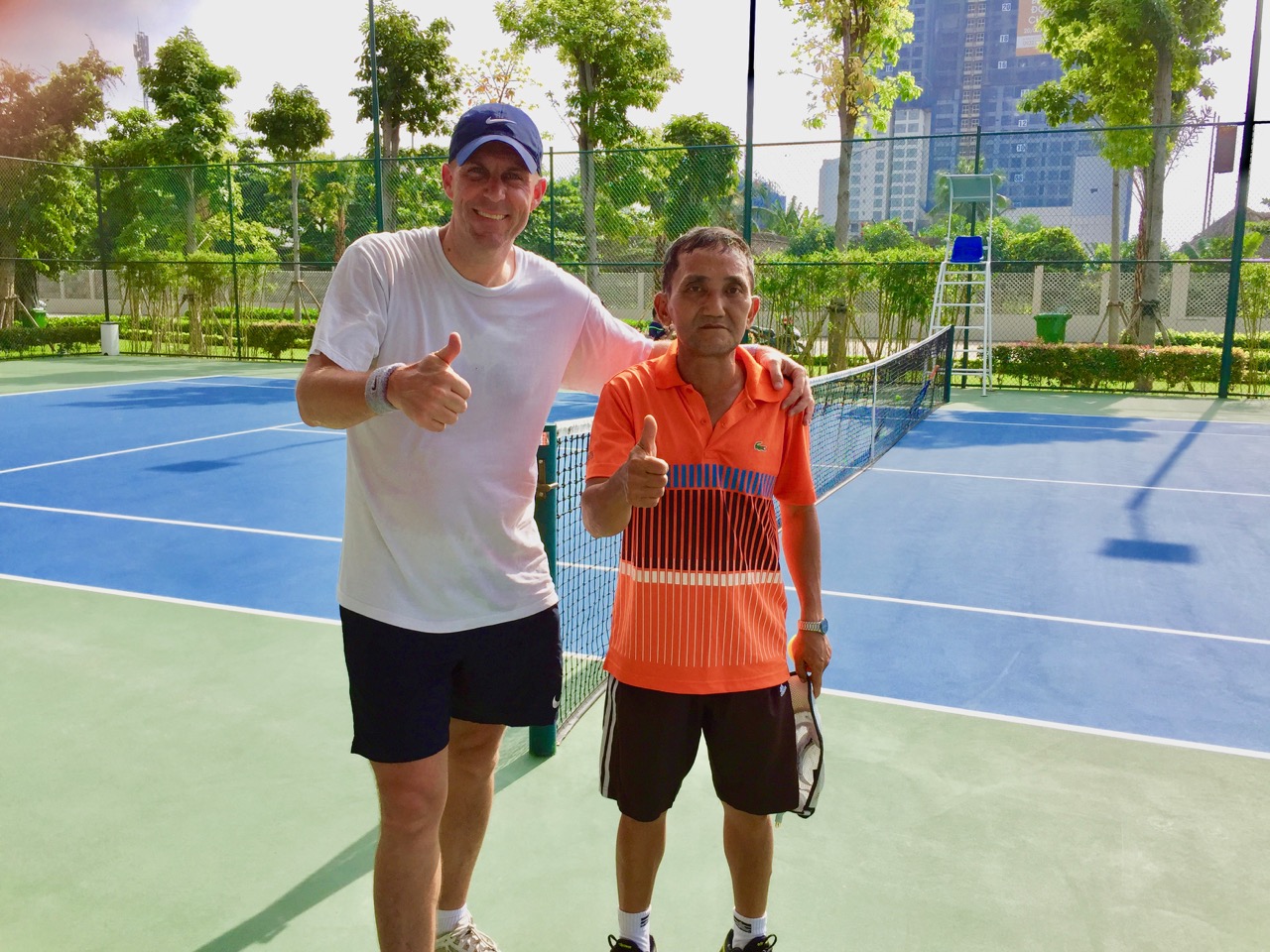 Health is next. I have fallen in love with tennis. I play three times a week and sweat a liter or two. I love the way the movements in tennis strengthen my core and give me a great cardio workout and I don't notice the time passing. I'm thankful that as I approach 50 I can play like I was 20 even though my 65 year coach beats me 6-1 almost everytime. It feels great to get my ass handed to me by grandpa. I just laugh every time he gets to the ball like Djokovic or effortlessly makes a shot like Federer. I never imagined a sport bringing me so much happiness.

Plastic is in my crosshairs from now until I die. This year I wrote a book about Eco fabrics. I learned about micro plastic pollution created by polyester fabric and the great garbage patch in the Pacific Ocean. Swimming in plastic bags in Nha Trang and Vung Tau woke me up. Vietnam is a leader in plastic bag manufacturing as well as plastic trash pollution. It's an opportunity to make difference at the source. Every day I ask myself, what can I do to reduce single use plastic consumption? Any ideas?

To start we can watch The Plastic Ocean movie and spread the word. Will you watch it in 2019? I will watch it with my son and pledge to organize a viewing with his boy scout group.

How was your 2018 and what is in store for your 2019?

Let
'
s
sche
dule
a
time
to
Talk
I use
Calendly to schedule appointments
. If you have a sourcing inquiry I'd be happy to speak with you to understand your needs. Choose the time and date that works best for you and I will be there on Skype or WhatsApp. Once I receive your email I will read it carefully and do a quick check to make sure I can serve you well.
Some initial advice will be to make sure you are registered to import goods into your country. For example in the USA you need an RN number and you need to post a customs bond with the customs border and protection agency.
I look forward to hearing from you. Have a great day!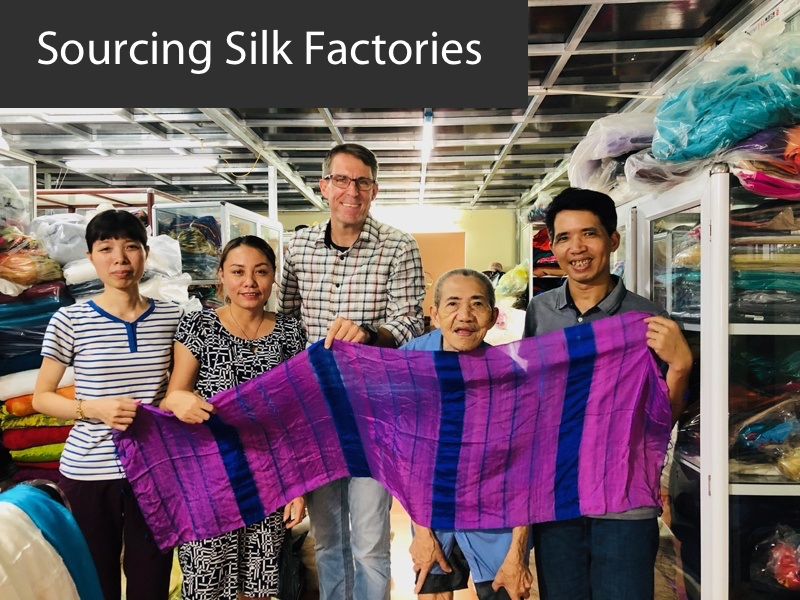 If you are ready to get price quotes and samples made then let's schedule a time to talk. I need to know more about your product, time line, quality control standards and business model. I have a series of questions I will ask to get an idea of where you are at and where you want to go.

1. Which products do you want to produce first?
2. Do you have any special factory requirements?
3. Have you produced before? If yes, then in what country?
4. Typically, what quantity per style per color do you order?
5. Does your company have a website?
6. Do you want to work with an agent or directly with the factory?
7. What are your payment terms?
8. What testing and QC do you require?
9. Do you plan to visit Vietnam?

I look forward to speaking with you.

I am an American working as a sourcing agent in Vietnam. If you need a Vietnamese sourcing agent in Vietnam, then ask me, I know many and will happily introduce you to them. I have been studying Vietnamese from the day I arrived and feel comfortable navigating Vietnamese language, culture, roads, food and weather.

I offer services like factory introductions, factory visits and quality control. Contact me to book a time to chat. I find the right factories fast for you in Vietnam.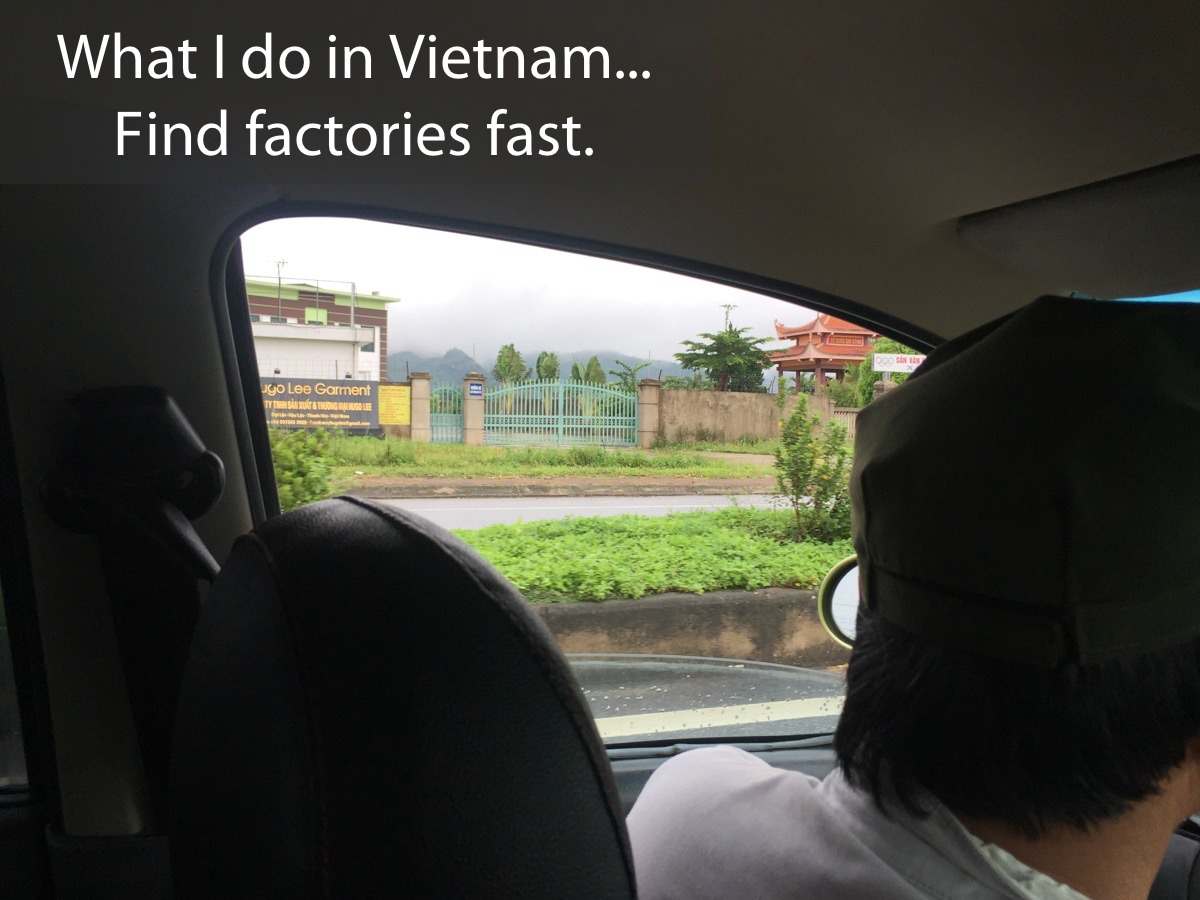 Please give me details about your background and manufacturing objectives.

1. Which styles do you want to manufacture first?
2. Do you have tech packs?
3. Do you have any special factory requirements?
4. Have you produced before? If yes, then in what country?
5. What quantity per style per color do you order?
6. Does your company have a website?
7. Do you want to work with an agent or directly with the factory?
8. Do you plan to visit Vietnam?