"My expertise is apparel manufacting but after living in Vietnam for 10 years I have built up a network of factories for backpacks, shoes, baseball caps etc."
Chris Walker
Overseas Apparel Manufacturing Expert
Ho Chi Minh City, Vietnam
Author and Consultant
Professional Guide into Vietnam Manufacturing
While my speciality is garment manufacturing I work with teams of people specializing in everything from plastic injection molding, furniture and food production to technical outerwear. I work with both creative start-ups and blue chip corporations. I am your go-to guy if you want to understand the culture, overcome language barriers and get your product manufactured in Vietnam. Using my insider knowledge and connections gained since 2008 working in Saigon, I can help you from first contact through to production. Each week I host a webinar that includes a live question and answer session. I sell three books focused on apparel manufacturing that contain valuable advice, action steps and referrals. I also offer one on one consulting to answer your manufacturing questions quickly.


1) What product do you want to produce in Vietnam?
2) Do you have any specific factory requirements?
3) Why are you looking for manufacturing in Vietnam vs China or India?
4) Is your order quantity per item greater than 1,000?
5) Do you have tech packs or technical specifications?
6) Do you have a website or online shop I can use to learn more about you?
7) Which service are you interested in to start?
• Consulting
• Factory introductions by email
• Factory visits
• Costing (getting a price quote)
• Design and merchandising
• Quality control
• Factory audits/assessment
• Hosting (renting a desk in our office)
• Staff recruiting
These are the questions I will ask you and I need to provide you professional advice that will help you move forward.
Contact me today to schedule a consultation.
Get Insider Tips and Referrals in my Ebooks
Also available as audio-books
Testimony from Charlie and Maxime
Hi Chris,
First at all, I'd like to congratulate you for the ebook I just read. It is such a masterpiece and has been truly helpful to understand all we need to launch our fashion brand, so thank you!
I wanted to reach out and briefly explain who we are as we'd like to seek for your services.
Kind regards,
Charlie and Maxime
www.ourgoodbrands.com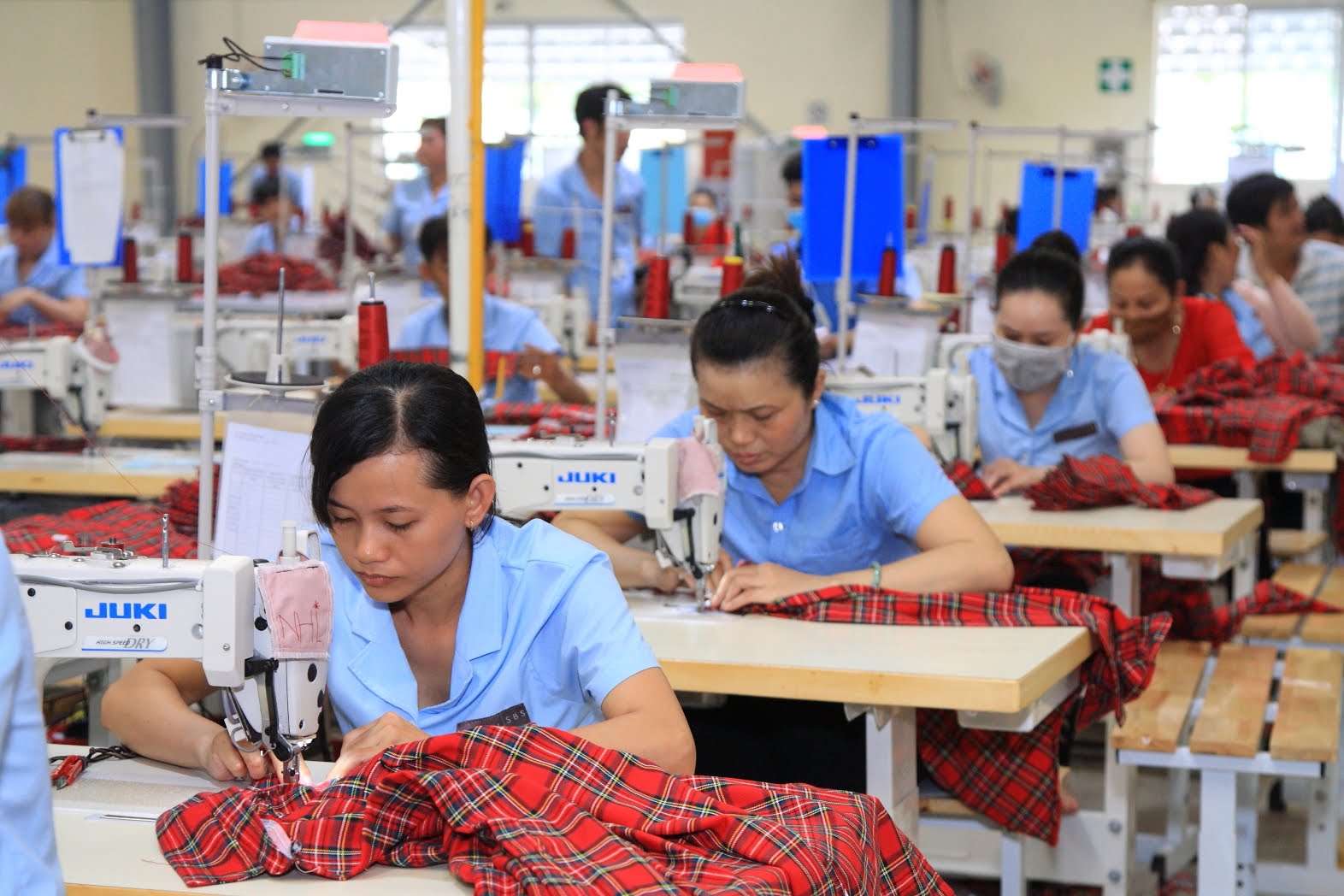 Best lingerie factory in Vietnam
SCAVI is the best lingerie garment company in Vietnam. SCAVI is a French garment manufacturer with five factories in Dong Nai, Danang, Hue, Lam Dong and Laos. It was established in 1988. They specialize in luxury intimates, core intimates, underwear, night wear, swimwear and sportswear. They offer the following services:
Design
Material Development
Material Sourcing
Pattern Development - Modelism - Technical Fitting
Sample Making
Planning
Purchasing
Manufacturing
Logistics
From its establishment, the company has been led by Tran Van Phu, chairman-founder-CEO, who had held many key positions at French companies before founding the company. In 2011 he wrote a book: "Faire Repartir la France et l'Europe – la démocratie volontaire" ("Relaunch France and Europe - The Voluntary Democracy") - Le Cherche Midi Edition-2011. The book won the reputable Cresus Prize - French National Assembly in Paris in July 2011.
SCAVI is a pioneer in social responsibility. They founded the International Hub Club. They support education by funding kindergartens for children of the Group's members. The schools use the Montessori Method.
If you need help connecting with SCAVI, I can help you.
Contact me for help
.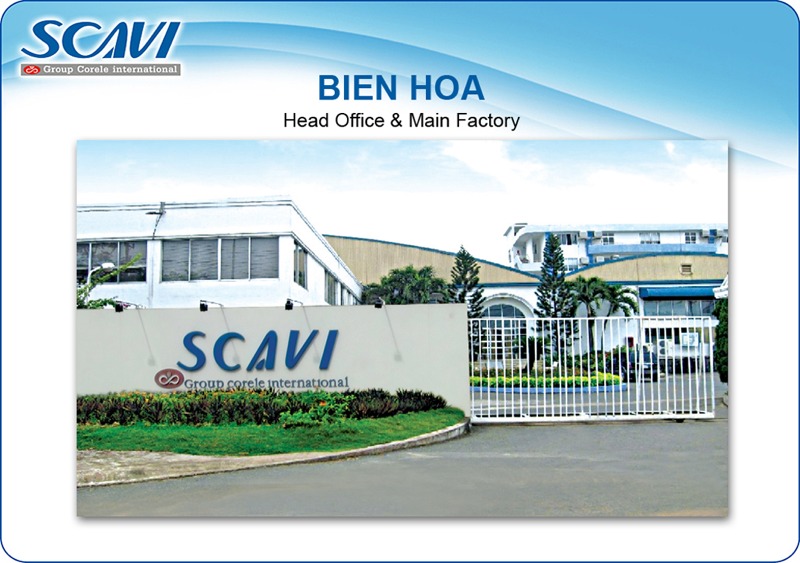 Sourcing Support Group in Vietnam
I have been living here for 10 years and know many factories. I am not a sourcing company in Vietnam that works on commission basis. My clients pay me up front. I am a scout. I help you find the right factories fast and put you in direct contact with them.
The first step is for me to know clearly what your product is. The more details you share with me about your product the easier it is for me to identify a factory that can make it. The second step is to know any special requirements the factory must have like certification and size. I have created a
contact form
to make it easy for you to answer the questions I need to help you. If you have your product specs and are ready to meet factories then please fill out my contact form.
If you are new to manufacturing and just have questions then I'd be happy to answer your questions and give you my advice. I offer consulting which you can book online and chat with me on Skype. Or you can read my books which systematically cover all the topics you should be familiar with before contacting overseas manufacturers. My specialty is apparel and I can help you with non-apparel.
The team I work with offers services like factory introductions, factory visits, audits, quality control and more. We do not work exclusively for any factory. We charge one service at a time and our rates are competitive. We aim to help you source quickly and become your long term sourcing support service in Vietnam. We can help you set up offices, register your business, hire staff and find places to live. If you pay us, you become part of our family.
First we need to know basic information. Are you a start up or are you an established business? Are you sourcing apparel or non-apparel? Do you want to work directly with the factory? Which sourcing service interests you the most? What is the problem you are facing? What are your business goals in Vietnam?
Contact me
, share your story, and let's see if we can get you up and running in Vietnam quickly.
I built this website many years ago knowing that Vietnam would grow to be a powerful manufacturing country. Instead of building my own sourcing company in Vietnam I teamed up with a veteran sourcing expert who already had a team of people who can execute the work you need. My role is marketing and pre-sales. I listen to what you need and offer you options. Professionals who have been sourcing in China for many years need different services compared to start ups who have never sourced manufacturing overseas. My job is to hear your story and then quickly point you in the right direction. I am very good as working with both professionals and start ups.

Do you want to work directly with the factory? Nowadays most people want to work directly with factories and don't really need a sourcing company in Vietnam. Myself and the team I work with are not trying to be your agent. We will not put ourselves between you and the factory. On the contrary. We introduce you directly first, if you need additional services, we will be there for you.
7 Steps to getting factory introductions
1. You fill in my contact form with your product details and factory requirements
2. We have a Skype or WhatsApp chat to confirm what you need and answer your questions about my services
3. My team checks our database or we ask around our network to identify the right factory for you
4. We describe the factory to you
5. You pay our service fee
6. We give you the factory contact details and you contact them directly
7. We standby to assist you in the future if you need other services like legal advice, set up offices, or quality control
Sourcing Support Services
I listen to your manufacturing needs and suggest solutions. I explain the steps for manufacturing in Vietnam like meeting minimum order quantities, getting samples made, negotiating price and arranging shipments. I can provide guidance to improve quality, increase productivity and meet social and environmental compliance for the factories you work with. I can also give business and legal advice for setting up a factory or office in Vietnam.
1. I note your product details
2. I note your factory requirements
3. I confirm three factories that meet your needs
4. I introduce you directly to the factories
5. I stand by to help you in case there are any communication problems

I can take you there. I arrange meeting times, transportation and accommodation. I choose the quickest routes to visit 3-4 factories in a day. When we arrive, you will work directly with the factories. I speak Vietnamese and will help with translation if needed.
If you don't want to travel to Vietnam then I will work with the factory on your behalf to get an initial price quote. You will be CC'd in all correspondence so the costing process will be transparent. Once the initial costing is done, you can deal directly or I can continue to help get samples made.
Design and Merchandising Support
I can assist you with sourcing raw materials and accessories. My team can assist with design improvements. We can manage sampling and getting samples to you for approval. The goal is to get an acceptable sample and price quickly.
Quality Control Inspections
I provide quality control services that include pre-production meetings, inline inspections and final inspections.
I can perform social and environmental compliance audits. We write a comprehensive report with pictures and suggest a corrective action plan.
If you are planning to invest in Vietnam then let me introduce you to my network of lawyers and business consultants.
I can find qualified staff to work for you in Vietnam. I create a one month advertisement on vietnamworks.com. I choose the top 3 candidates and interview them. I share my evaluation with you and arrange interviews for you to make the final selection.
Hosting (rent a desk in our office)
I have a dedicated hosting area where your staff can work. I provide internet, air conditioning, shared meeting room, shared kitchen, security, and parking.
Women's apparel manufacturing agent in Vietnam
Do you need a women's apparel manufacturing agent in Vietnam? I often introduce myself as a manufacturer because there is such a negative stigma about agents. The value I offer as a women's apparel manufacturing agent in Vietnam is worth 100 good night sleeps. If you need an agent, then contact me. If you don't need an agent then contact me anyway because I offer consulting that can save you time and money if you are new to women's apparel production in Vietnam.
Contact me today for more information.
My journey began in Vietnam 20+ years ago. I was hired as a country manager overseeing the production of 200,000 women's woven fashion garments produced per month for shipment to Europe. With my finance background and understanding of the high street in the EU I mastered the art of working with Vietnamese suppliers, managing quality, developing samples with good designs using cutting edge fabrics and trims and managed to shipping on time 9/10 times.
Over the decades I have watched as buyers shifted from China, Hong Kong and Thailand to Vietnam to tap into the high quality, low cost Vietnam offered back then. I took my clients under my wings and navigated them through a war-torn country and shoId them how Vietnam was evolving into a modern society with the fastest rising middle class in Southeast Asia. I managed to get them capacity in my arsenal of reliable women's woven fashion factories. Fast forward to 2019, getting capacity at low prices is as easy as winning the lottery. I win 9/10 times. Coats, blazers, trousers, blouses ,dresses, skirts and jump suits are what I know best. I know what can be made for the best price and quality in Vietnam. I have successfully shipped for many of the international labels like Escada, Jils Sanders and Max Studio. I develop 200 samples every month to offer my customers trending designs and showcase the latest fabrics my textile mills are offering me. I have a full technical design and QA team to ensure the manufacturing process runs smoothly and efficientlyI have built up a library of fabric suppliers over the year.
I source fabric out of China, Korea, Taiwan and Vietnam. The majority of the fabric we buy is ITY out of Korea. We have great sources for Georgette, Crepe, Chiffon, Cambric and Chintz. We get the fabric into Vietnam, to the factories and re-exported within 30 to 90 days.
The challenge we face today is that Chinese orders are flooding the Vietnamese market. On one hand it is good for Vietnam because factories are bursting at the seams but, on the other hand, it's getting harder and harder to get capacity at cheap prices. If you are new to Vietnam then anticipate getting in line. Anticipate being offered high prices initially. Or, step in the front of the line with us and let us, get you, the right price quickly.
Customers want to deal directly with factories because they see it as a cheaper option. In reality it is not. While larger factories are easy to work with because they have merchandisers that speak English fluently, most of the larger factories have high MOQs and are fully booked with the Walmarts of the world. If you want to work with smaller MOQs and smaller factories like we do, then the language barriers become formidable and when problems happen, communication breaks down, delays happen. Our presence is required on site to solve the problems clearly and quickly. We add additional value on the client side as well. We have offices in the Europe and often visit clients to facilitate problem solving - clearly and quickly. Working without an agent can save money when everything goes well. Working with a women's woven fashion agent in Vietnam like us, saves you money in the long run when you factor in unsellable goods, late shipment fees and last minute air shipment fees. Let us deal with sampling, production and shipment. Yes, we charge a commission but in the long run you will save money as well as get 100 good night sleeps seasons on end.
Contact me today for more information.
Will the apparel trade in Vietnam be affected by Brexit?
Orders will shift from Vietnam to fast-fashion countries like Turkey, Italy, Portugal and Morocco if Brexit happens.
If Brexit happens then free trade agreements the UK has with countries like Cambodia will not be cancelled. This is a key point. The UK can't and doesn't want to cancel international free trade agreements that they signed with countries like Myanmar, Bangladesh and Cambodia while part of the EU. It will take years to cancel existing free trade agreements. In fact it will be the UK's priority to preserve existing free trade agreements to promote trade. This means that apparel produced in Myanmar, Bangladesh and Cambodia will continue to get reduced tariffs even if UK exits the EU. There will not be a shift of orders from Myanmar, Cambodia or Bangladesh to Vietnam as we might think.
What will be an effect is changes in logistics. Frank Vossen, from Seditex Sourcing in Vietnam shared that Vietnamese factories serving European brands shipping into the EU will have to work with buyers to separate goods going to the UK vs goods going to other EU countries. The reason is that, if UK exits the EU then moving goods from EU to UK will incur costs and time delays due to new laws about importing and exporting goods across the UK/EU border. Before Brexit, a Vietnamese supplier would ship everything to Germany and then the goods would be distributed to UK via Germany easily. After Brexit, the shipments will have to be separated to avoid additional costs or delays. This translates to changes in logistics supply chains.
Bob Nicholson, from More UK Ltd., a manufacturer of women's fashion made for the High Street of UK says, "our biggest concern is the UK consumer buying habits." If the British people buy less due to difficult economic times, then the total number of orders will decrease.
Orders will shift from Myanmar, Bangladesh, Cambodia and Vietnam to fast-fashion countries like Turkey, Italy, Portugal and Morocco. Brands like Top Shop and Primark will choose the safer option to produce less with shorter lead times to minimize their inventory and sell through as much as they can before re-ordering. This means producing smaller order quantities closer to home with faster lead times: fast fashion. Vietnam is not close to UK compared to other EU manufacturing hubs so therefore Vietnam might see orders shift from Vietnam to fast-fashion countries.
Could China will be the winner of Brexit? China has what all other countries don't have. China has quick and cheap access to classic and innovative fabrics. They still have competitively priced sewing services outside legacy industrial zones. China can source fabric from China, Taiwan or Korea better than any other apparel manufacturing country. The UK brands need classic fabrics for their season best sellers that repeat every year. They also need innovative fabrics to fashionable. There is limited capacity for fast fashion production in Turkey, Italy, Portugal and Morocco. There is limited supply of fabric in fast fashion countries. If China can offer fast fabric, fast sewing and fast shipping at the same price as Turkey, Italy, Portugal and Morocco then they have a chance to benefit from Brexit.
Let's talk more about Brexit. Contact me today!
Contact Me, Vietnam Insider with Chris Walker
HAGL Thảo Điên Bldg
37 Nguyễn Văn Hưởng
Thảo Điền, Quận 1
Hồ Chí Minh 700000
Vietnam
Please contact me by filling out my contact form. I ask you questions that will help me help you effectively.
Fill in contact form.