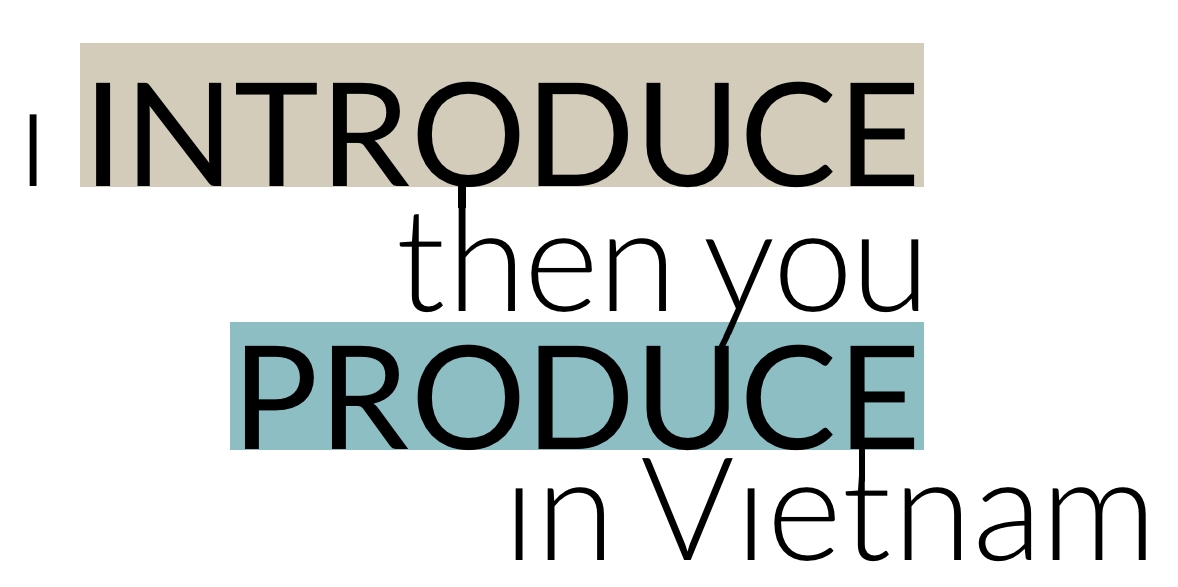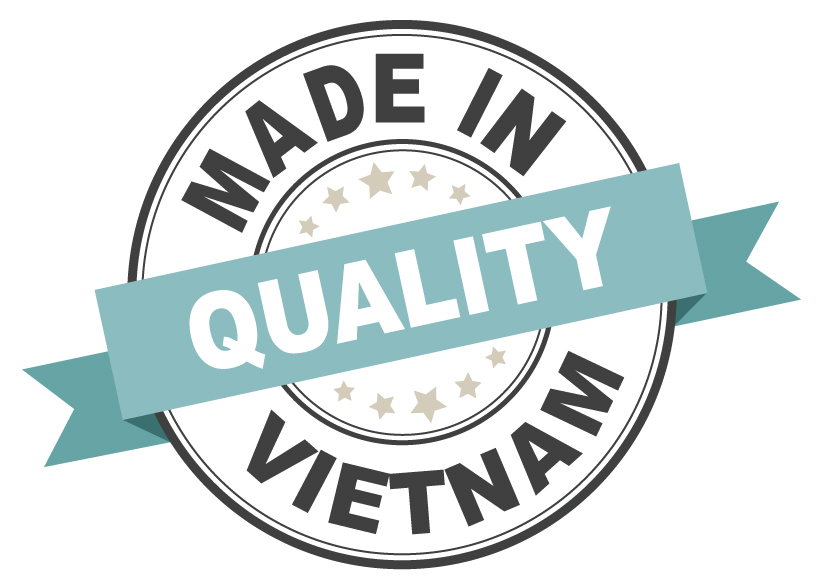 How Can We Work Together in Vietnam?
Are you sourcing oil absorbent pad factories in Vietnam? We have found factories in Vietnam, India and China who specialize in oil absorbent mats. If you need 1 ply or two ply with cotton inserts, we can do it. We know factories that offer color options and custom size sheets.

We have a lot of in house experts. Contact us to speak with one of them and gain from the homework they have already completed; they compared price in China, Vietnam and India.

The image below shows non woven material being made into oil absorbent pads. I visited this factory to do an assessment and confirm they were not traders.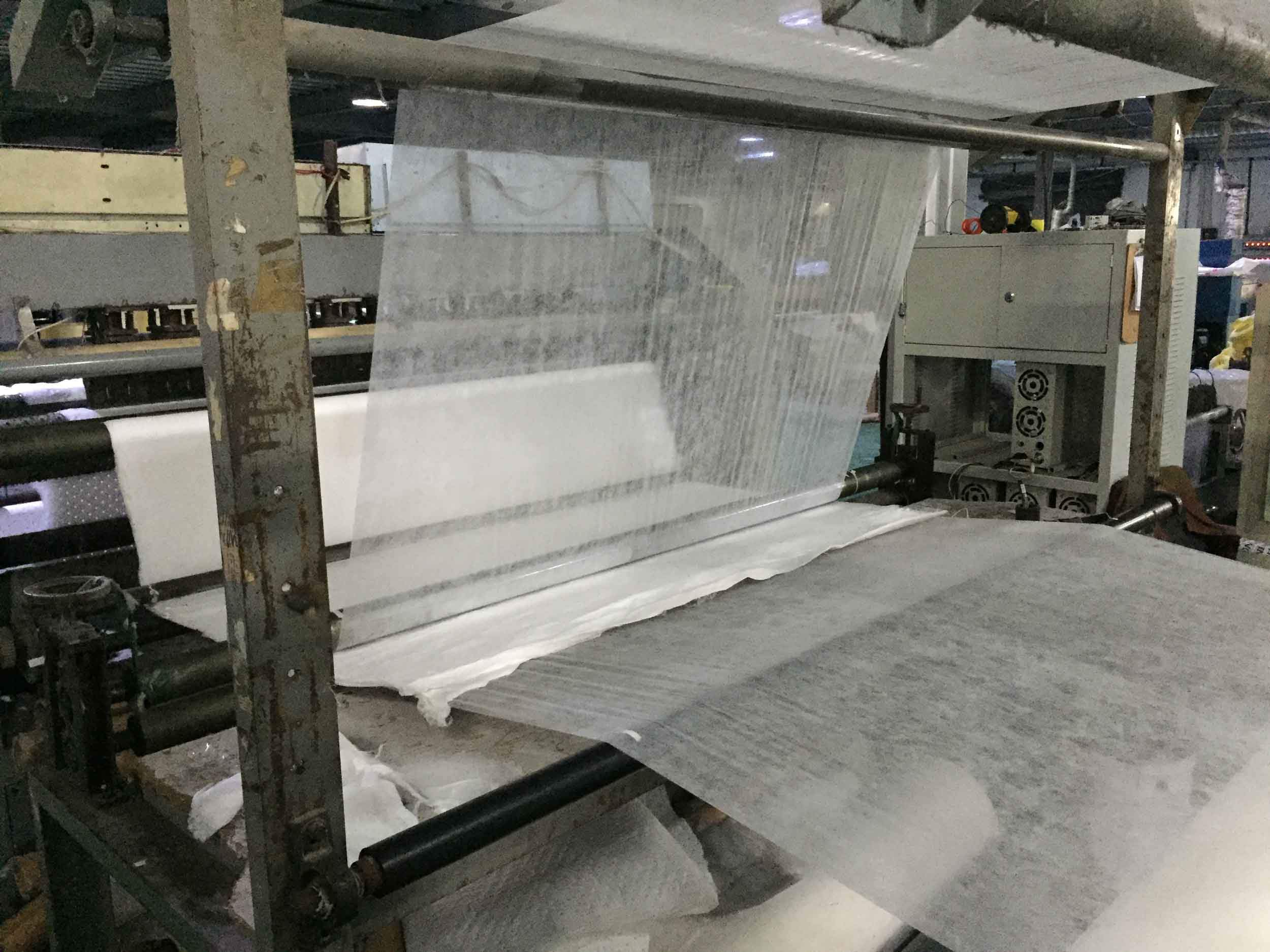 Hi, my name is Chris and I built this webpage. I have been working in the Vietnam Garment Industry since 2008. My expertise is advising fashion start-ups. I also introduce established brands to factories making shoes, socks, bags, hats etc. Vietnam is small and my network of factories is wide. Let's talk about growing your business by manufacturing in Vietnam.

This page is about absorbent pad manufacturing in Vietnam.
Non Woven Factory Making Absorbent Pads
I went to Suzhou China and toured a factory that makes oil absorbent pads. I can help you source these oil absorbent pads in Vietnam as well.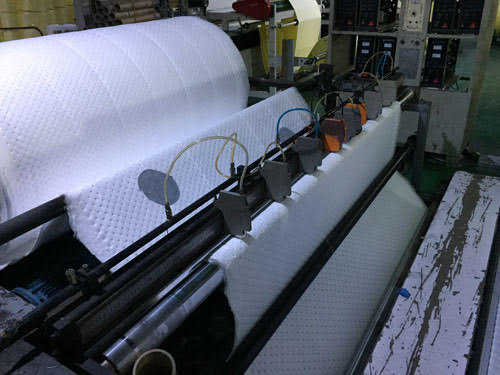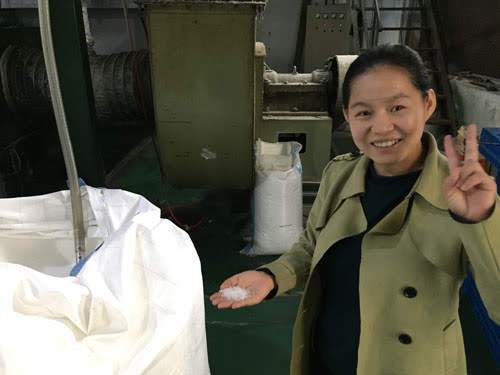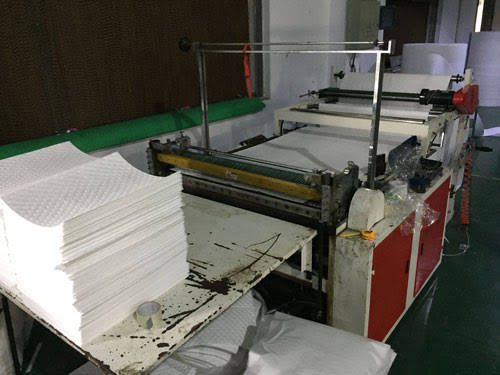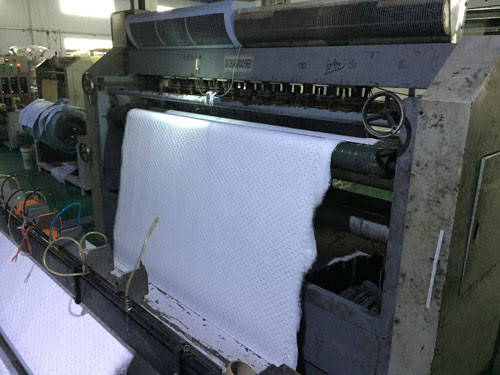 Chris Walker
Ho Chi Minh City, Vietnam
VSource Co., Ltd.
Most Oil Absorbent Pad Factories are in China

Please give me details about your background and manufacturing objectives.

1. Which styles do you want to manufacture first?
2. Do you have tech packs?
3. Do you have any special factory requirements?
4. Have you produced before? If yes, then in what country?
5. What quantity per style per color do you order?
6. Does your company have a website?
7. Do you want to work with an agent or directly with the factory?
8. Do you plan to visit Vietnam?