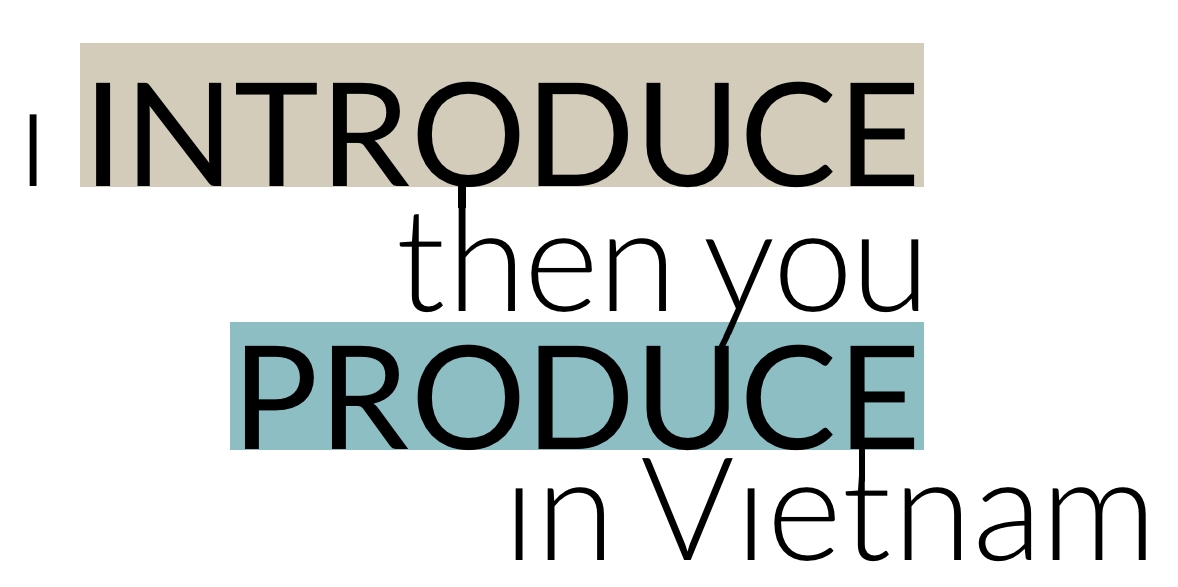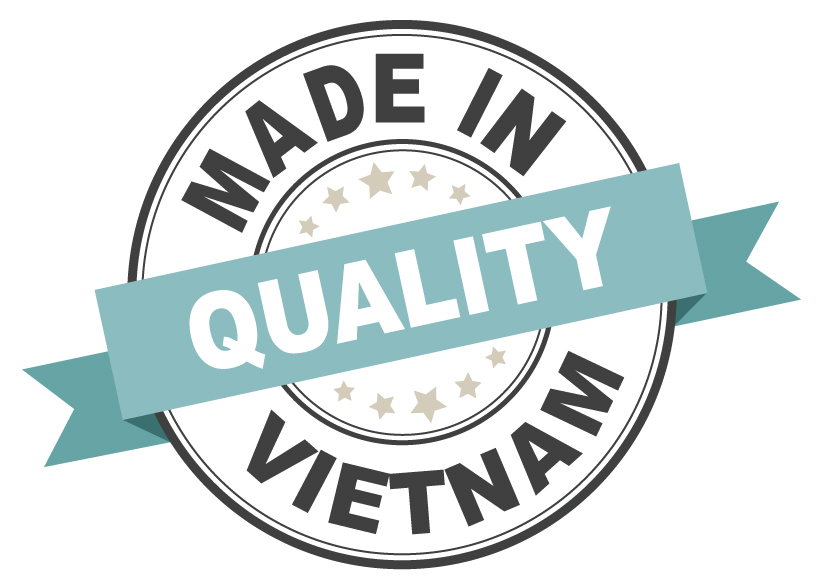 How Can We Work Together in Vietnam?
Searching for Leather Bags Manufacturers in Vietnam?

We have a network of leather good manufacturers in Vietnam. They offer the full scale production of high quality products with low minimum order quantity in the industry. They know where to buy both real and synthetic leather. They have many accessory suppliers for straps, buttons and buckles. They can work off a tech pack or a physical sample you send us.

Contact us for more information regarding leather bags manufacturers in Vietnam. Below are some companies for your reference. Combining sophisticated modern production methods with the experience of skilled leather craftsmen, these companies produce quality goods from the finest leathers and hides.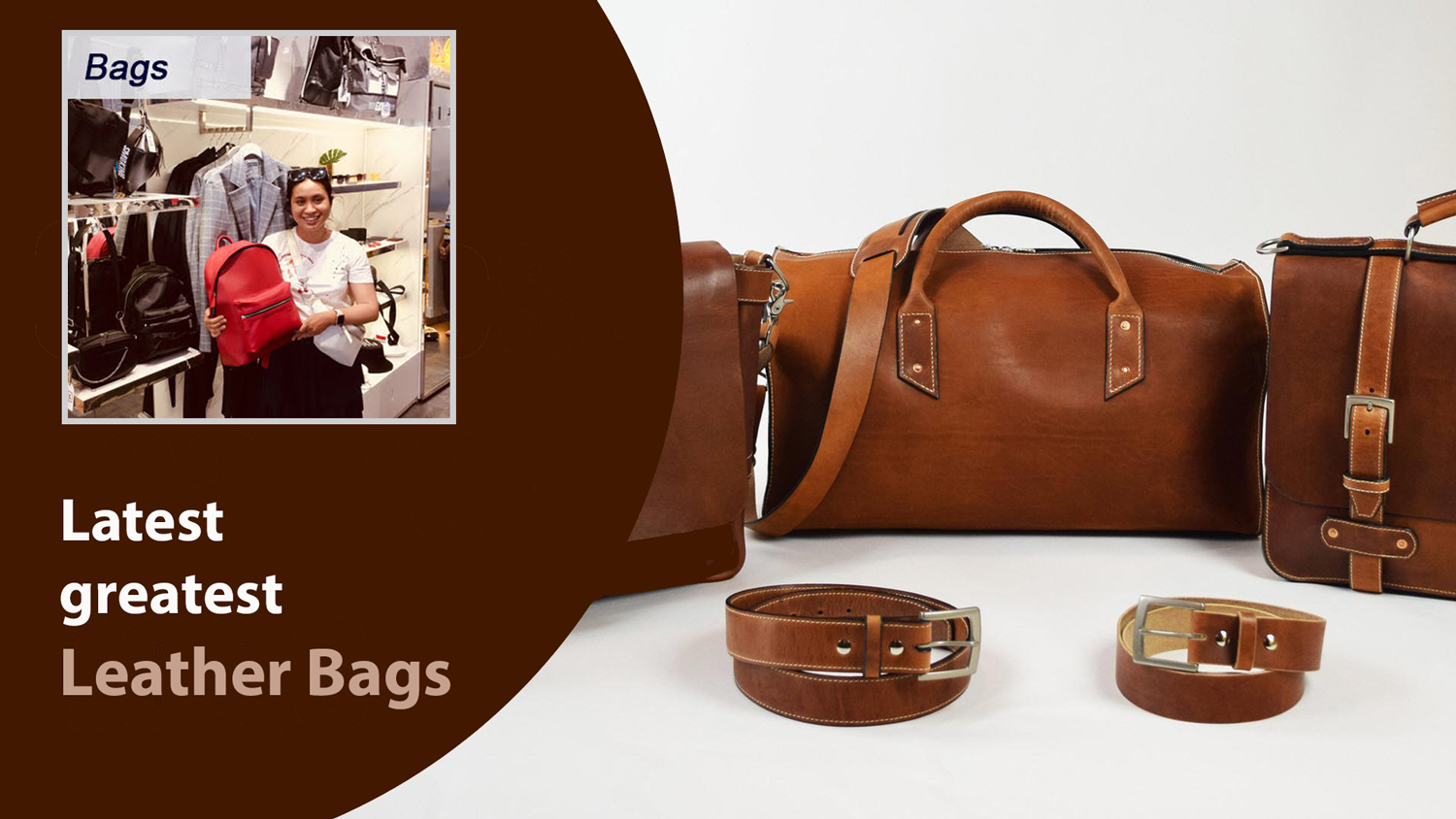 Chris Walker
Ho Chi Minh City, Vietnam
VSource Co., Ltd.
Hi, my name is Chris and I built this webpage. I have been working in the Vietnam Garment Industry since 2008. My expertise is advising fashion start-ups. I also introduce established brands to factories making shoes, socks, bags, hats etc. Vietnam is small and my network of factories is wide. Let's talk about growing your business by manufacturing in Vietnam.
At the bottom of this page you will see a list of leather bag manufacturers.
I offer
services
like factory introductions, factory visits and quality control. I find the right factories fast for you in Vietnam.
Let me introduce you to Tram
Are you trying to find a leather bag manufacturer in Vietnam that you can work with to develop your new leather bag brand. Tram is a friend of mine who produces leather bags in small quantity in her own workshop.

Or, you can make a few phone calls to some of the bag factories listed on Alibaba or Trang vang Vietnam (Vietnam yellow page directory). Some of them can speak English. Several of the manufacturing units that you speak to will say that they can't take on any more new clients as they don't even have enough machinists for the work that their current customers are giving them. This is common place in Vietnam due to high demand for manufacturing in Vietnam.

What we are finding is that there is a overwhelming desire on everyone's part to help keep manufacturing alive in Vietnam. We have connection with a lot of leather bags manufacturers in Vietnam so that if a factory is full to capacity then we will be able to give you the details of other Vietnamese leather bag manufacturers to contact.

Do you have any experience of sourcing leather goods in Vietnam? or do you know of any handbag factories that would be willing to work with a fantastic new start-up? If no, let's us guide you.
Read
—>
Learn
—>
Then
Contact
a
Factory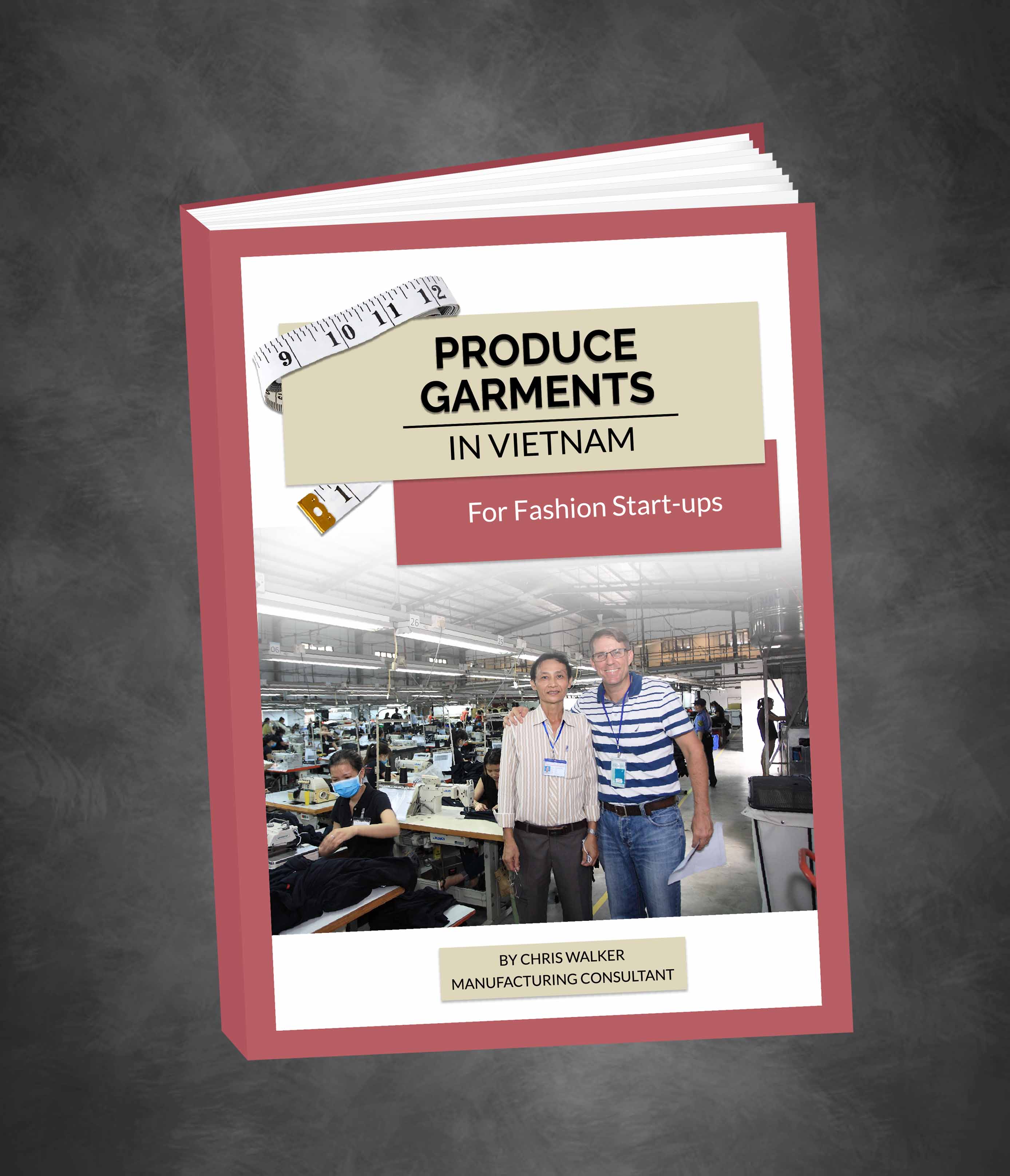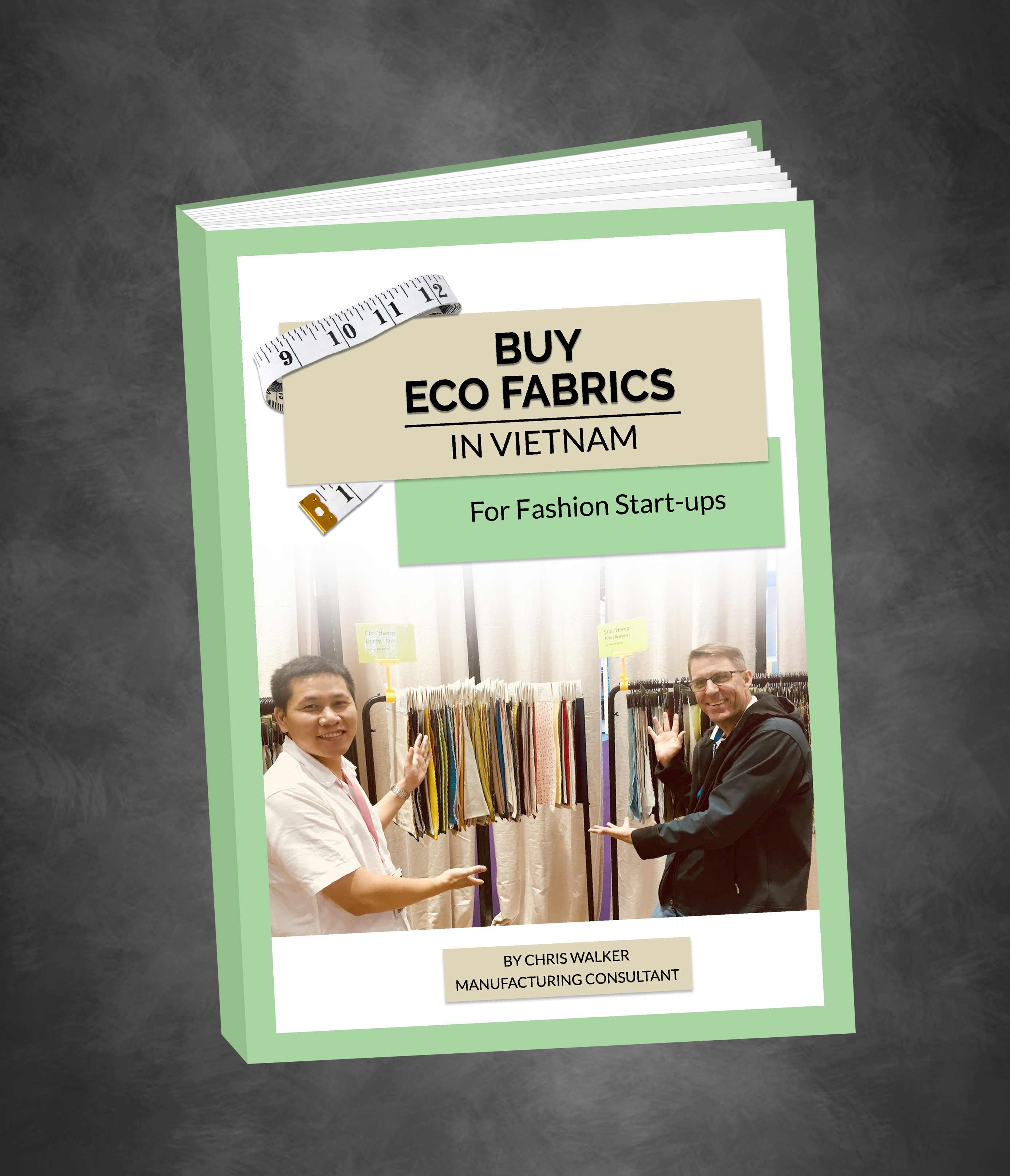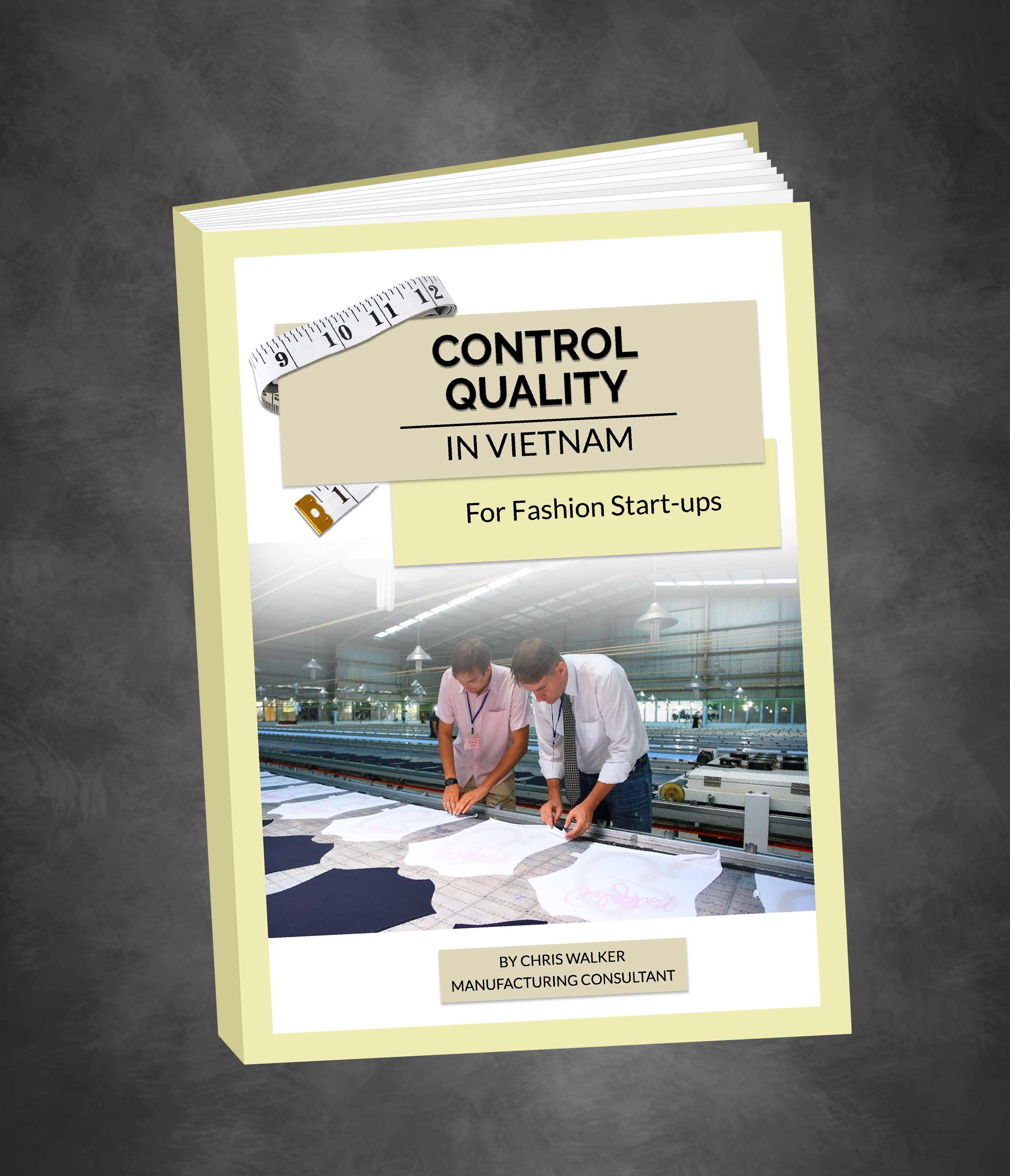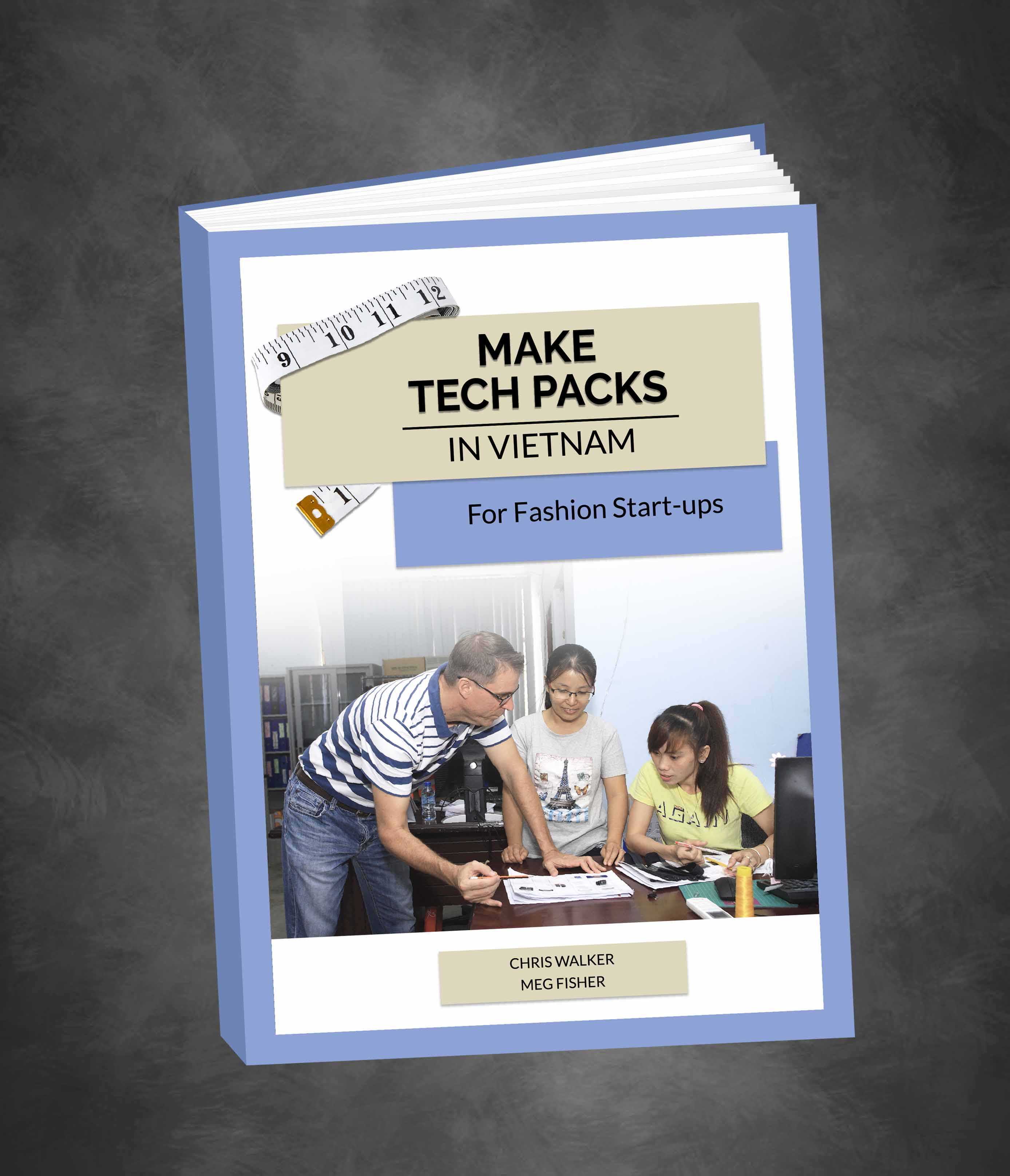 I wrote these books for you when I first started working in the Vietnam garment industry around 2008. I share basic knowledge and insider tips that I learned while cutting my teeth. If you are just starting out and need a jump start then I recommend you read my books before contacting factories.

For example, it is critical to know basic things like what is the difference between woven and knit fabric; what is different about viscose, rayon, tencel, modal and hemp; and what is the Acceptable Quality Level system?
Leather Bags Manufacturers in Vietnam
Ca Sau Thanh Vinh
is one of a few leather bags manufacturers in Vietnam. With many years experience for more than 5 years in leather manufacturing, they provide high standard production processes with a very competitive price. What production process do they use? What is their most competitive product? What is their MOQ? Tell us your questions and we will find out for you.
Thanh Vinh has 50 craftsmen who make handbags and wallets by hand. Besides crocodile products, they also offer products that are made from cow skin, ostrich skin and python skin.
Their raw materials are carefully selected from the best crocodile farms in Ho Chi Minh and Mekong Delta. The leather is tanned using European technology for softness but still have durability. Thanh Vinh does not use toxic chemicals. Their products are safe for customers and friendly to the environment.
If you are looking for a leather goods manufacturers in Vietnam then contact Thanh Vinh for more information. If you find it hard to communicate with them, then don't hesitate to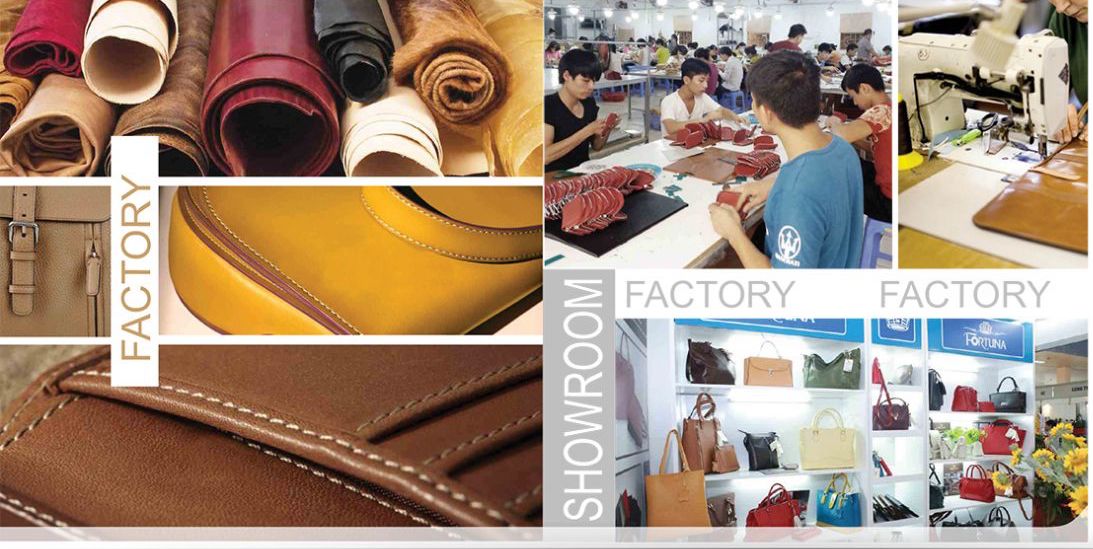 Ca Sau Huy Hoang
is one of the best leather bags manufactures in Ho Chi Minh city.
They can manufacture leather goods for men and women like belts, wallets, bags and shoes. Huy Hoang has more than 150 agents in Vietnam so they are strong domestically. They are expanding their export products to other countries such as America, Italy, Brasil, Japan, Korea and Taiwan.
If you have your own designs and want to bring them to real life then contact Huy Hoang. We can help you with communication and negotiation.
Their factory is located at 66 Tran Tan street, Tan Son Nhi ward, Tan Phu district, Ho Chi Minh city. They have 75 workers. If you would like, you also can call +84 91 654 0404 (Mr. Trung) to get more information.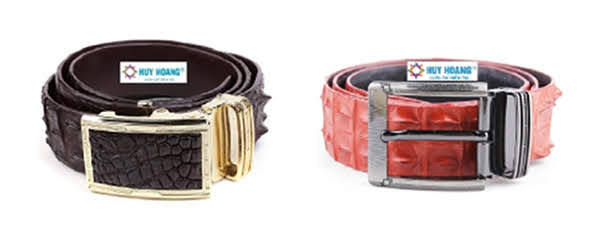 Xuongda.vn
was one of the first CMT leather bags manufacturers in Vietnam. Their company was established in 1997 in Ho Chi Minh city. Now they offer CMT and OEM services, meaning they can source leather and accessories under one roof.
Xuongda.vn has 30 workers and 60 machines in their factory. They can source leather both inside and outside of Vietnam if customers want. The MOQ of Xuongda.vn is only 200 pieces per style. It takes 3 days for Xuongda.vn to make samples. One of their big customers is Michael Kors. Their main key of success is quality and on time delivery.
Xuongda.vn can produce purses, bags, book cases, belts using real leather such as cow, crocodile, ostrich and python. If you are looking for reliable leather bags manufacturers in Vietnam with small MOQ then contact Xuongda.vn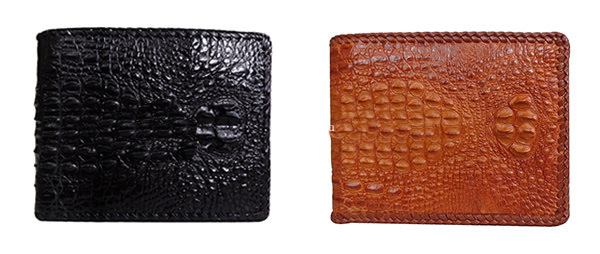 Kieu Hung Limited Company
Kieu Hung
is also one of the well-known leather bags manufacturers in Vietnam. They own a crocodile farm named
Ca Sau Hoa Ca
in district 12, which takes 30 minutes from the center of Ho Chi Minh city by car. They offer tours of the farm if you are just curious to see live aggressive gators; they also have a restaurant where you can try alligator meat sandwiches.
Kieu Hung is a
CITES certified manufacturer
. They focus on python and crocodile goods like purses, bags and belts. However they only produce leather products using their own designs. Their main market are Korea, Japan and EU. They don't export crocodile products to USA.
If you are interested then visit their website to learn more about leather bag manufacturing in Vietnam.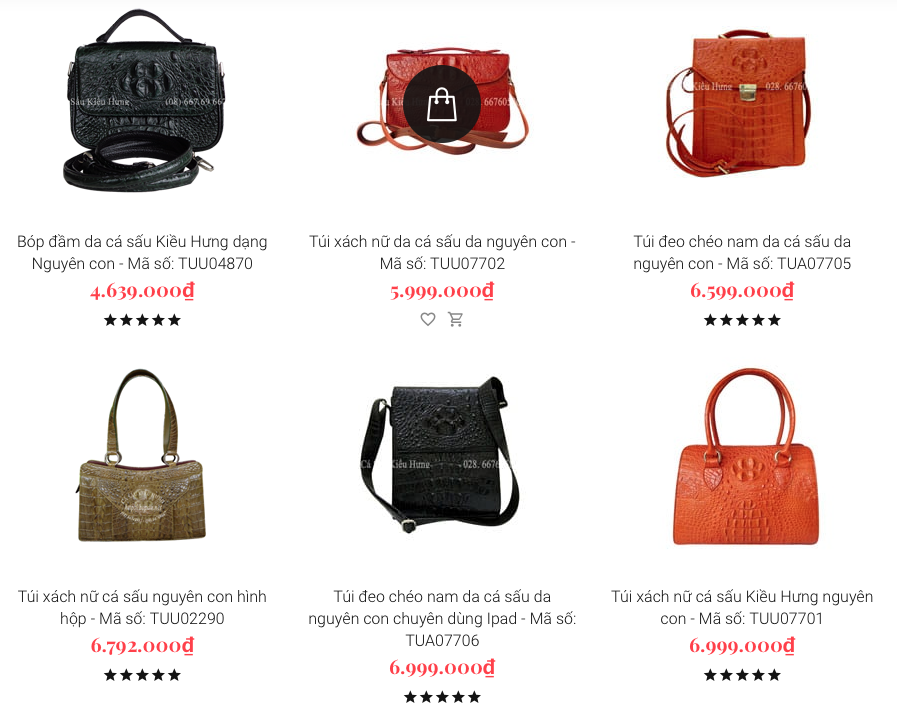 Many people contact us about eco friendly bags manufacturers in Vietnam and they ask for Eco fabrics. The definition of Eco fabrics was a mystery for us and we were well aware of greenwashing so Chris decided to investigate himself. He started by attending the Intertextile trade show in Shanghai and met with as many Eco fabric suppliers as he could. He asked questions and started to make sense of the whole sustainability in textiles movement. Then he attended the Outdoor Retailer show in Denver, Colorado and met brands and fabric suppliers that market themselves as Eco. Upon his return to Vietnam where he lives and works as an apparel production advisor, he started identifying sources of Eco fabrics close to home.

If you are an established brand or a start up that needs to buy Eco fabrics and produce your Eco garments in Vietnam then this book will open doors for you. Chris refers you to sellers of Eco fabrics in Vietnam and showcase sewing factories that market themselves as Eco and walk the talk.

The first challenge was to define Eco fabrics. He started by figuring out what Eco fabrics are not. This book is intended to be a quick and easy read about Eco fabrics and not an academic deep dive into the subject. His focus on introducing you to people around the world and in Vietnam who value Eco friendly textile manufacturing. If you need mind numbing details, he also recommends some amazing blogs and books.
The truth about people who like leather goods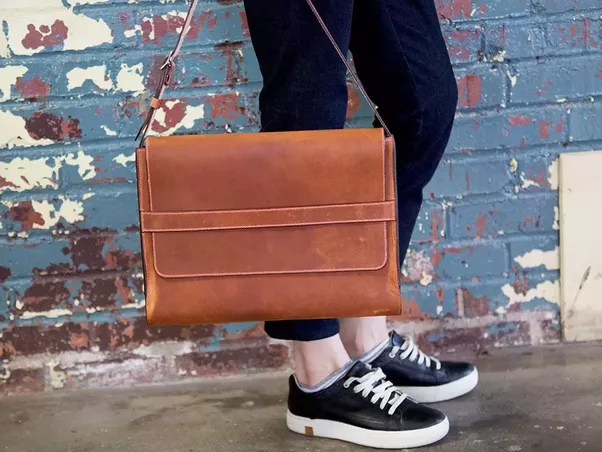 Customers looking for leather bags manufacturers in Vietnam are often asked "Why are you interested in leather?". We discovered some interesting facts we want to share today. Let's talk about "something you never know about people like leather".
Leather is a fabric that has been used by humans to make clothes and accessories, long before the fashion industry as we know it appeared. It has been in all eras, by pretty much every culture and they knew why they were choosing it. Leather is a great material that protects the human body or goods; it is comfortable and long-lasting.
People prefer Leather bags due to its durability and the flexibility factor. Usually, Leather keep its quality with time as well.
People buy Leather products either to maintain their status symbol or for their convenience. Also, Leather products look stylish to carry.
Today, leather is loved by many people for a few obvious reasons, such as leather. Leather goods are considered to be "king of fabrics," "luxury high marks," and "durable quality." People know this, they know that if it is made of genuine leather, then it will continue. They know that in society, their social status will be very low. For this reason, they like leather very much.
However, leather not only likes the statement it makes but also because it is a product of nature. Just as most of the things that we are around every day are made up of things from the natural world. Our clothes are made of cotton, books are made of paper, and the walls and floors of our homes are made of wood and stone. You can say that people like veneer, just like they like leather, and it's very real. But why is this true?
Humans are indeed products of nature. It is precisely because of this that these things of nature, both in nature and in nature, are merely reflections on who we are. What better to love a thing that truly represents us?
However, it is indeed self-evident that people like what they are used to, and people are accustomed to leather from the very beginning.
Please give me details about your background and manufacturing objectives.

1. Which styles do you want to manufacture first?
2. Do you have tech packs?
3. Do you have any special factory requirements?
4. Have you produced before? If yes, then in what country?
5. What quantity per style per color do you order?
6. Does your company have a website?
7. Do you want to work with an agent or directly with the factory?
8. Do you plan to visit Vietnam?